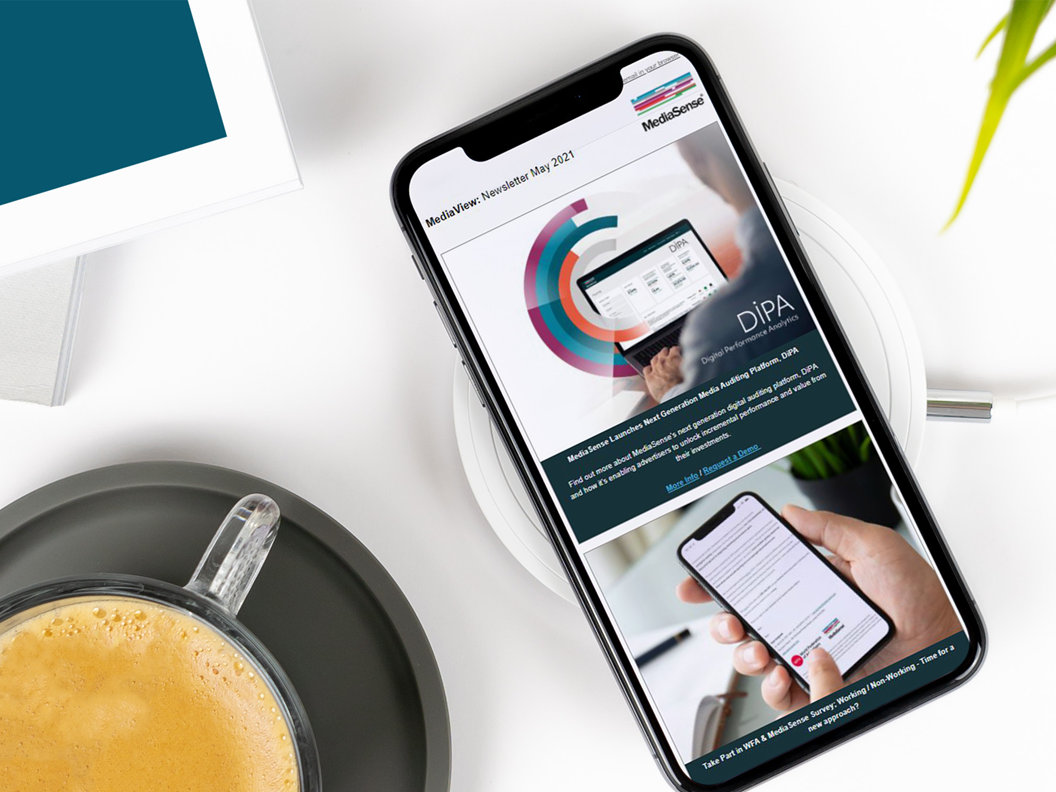 Welcome to the July 2021 edition of MediaView, MediaSense's monthly media and marketing newsletter.

CONTENTS:
MediaSense Launches Next Generation Media Auditing Platform, DiPA
Find out more about MediaSense's next generation digital auditing platform, DiPA and how it's enabling advertisers to unlock incremental performance and value from their investments.
Advertiser Strategy for a Cookieless Future: What Should I be Doing Right Now?
With Google announcing that it is delaying plans to phase out third-party cookies in the Chrome browser until 2023, the industry now has longer to prepare. MediaSense experts have listed out the actionable steps advertisers should be considering in this time. 
Proprietary Media in 2021 – Best Practice for Advertisers
Re-examining how the proprietary media proposition has evolved and considerations for clients when entering into a proprietary agreement with their agencies.
45% of the Current Global Pitch Market Managed by MediaSense, COMvergence Report Confirms

COMvergence releases Q2 2021 Spotlight Report with MediaSense's Q2 media reviews representing 45% of the current global pitch market.
CAN (Conscious Advertising Network) Open Letter to Social Media Companies
MediaSense are proud to support CAN who aim to lobby social media companies on tackling racial abuse online.
ISBA & Infectious Media Report – Why Digital Transformation of Media is Defining its Future
Ryan Kangisser contributes to ISBA and Infectious Media's latest report, investigating the next wave of digital transformation.

MediaSense in the Press:
Ad Age: Reviews from Unilever, Coca-Cola & Facebook Bring Mediapalooza II to a Pitch Theater Near You
Digiday: Why Some Media Agencies are Bowing Out of Pitches for This Year's Mediapalooza
ISBA Launches Latest Media Framework with MediaSense as Key Advisor