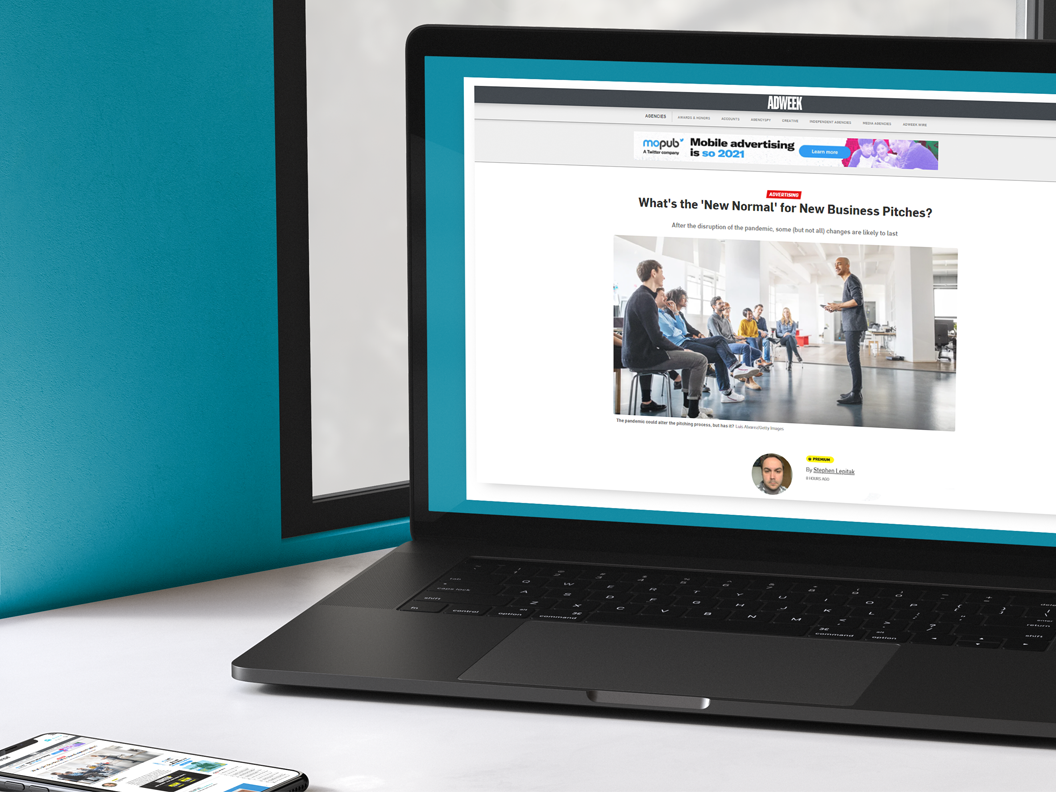 As the industry slowly returns to business as usual, the demand for modern, relevant and effective marketing communications services has soared, leading to a record number of pitches. But what has changed in the never-ending chase for new clients and agency partners? Ad Week reports on the 'new normal' for new business pitches.

Ryan Kangisser, Managing Partner, MediaSense features, outlining some of the positive changes to pitching due to the disruption of the pandemic:

"The ability to get multiple people in a room [free of travel] has expedited elements of the process but also given rise to more opportunities, albeit more informal, to build chemistry." Ryan points to the rise in virtual cocktail-making events as well as the opportunity to "calibrate thinking" through the ease of communications when everyone is just a click away. "Zoom has humanized pitch processes much more and created more opportunities to plug the gap left by the loss of physical meetings," he adds, further pointing out that "meetings can now be larger to enable every stakeholder to contribute or listen to strategic conversations."
Ryan also mentions that post pandemic, clients will aim to return to in-room theatrics in the final stages of a pitch.
"While clients and agencies have embraced the Zoom pitch, given the choice, many would revert back to in-person meetings in a heartbeat – the focus and spontaneity of a pitch have naturally been diluted by the distraction of [working from home] and a more structured and rehearsed presentation. Furthermore, the inability to truly read the room for agencies has been both challenging and disheartening."
To read the article in full via Ad Week please click here.

First featured on 19/07/2021