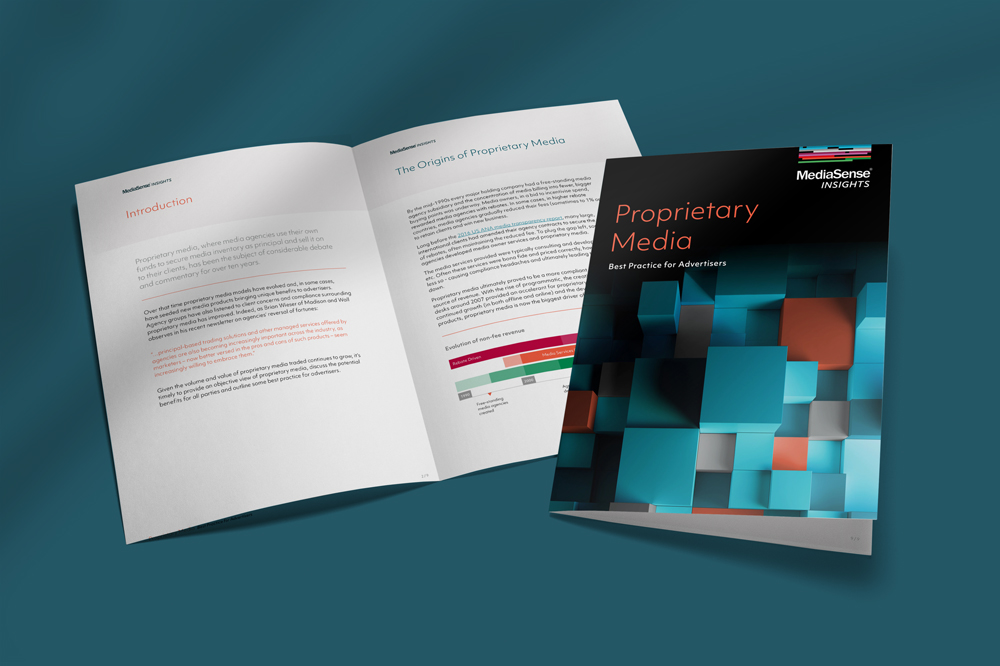 MediaSense are thrilled to announce the launch of MediaSense Insights – a series of short-form reports that focus on a single topic. For the first instalment, we look at the challenges and opportunities in Proprietary Media.


Proprietary media, where media agencies use their own funds to secure media inventory as principal and sell it on to their clients, has been the subject of considerable debate and commentary for over ten years.
Over that time, proprietary media models have evolved and, in some cases, have seeded new media products bringing unique benefits to advertisers.
Given the volume and value of proprietary media traded continues to grow, it's timely to provide a MediaSense objective view – discuss the potential benefits for all parties and specifically outline best practice for advertisers.
Proprietary Media – Best Practice for Advertisers includes:
An updated understanding of proprietary media benefits for advertisers, media owners and agencies
An updated checklist of 'contract essentials' for advertisers
A look at 'what's next' for proprietary media in 2023 & beyond
To download your copy of Proprietary Media – Best Practice for Advertisers, please complete this form.