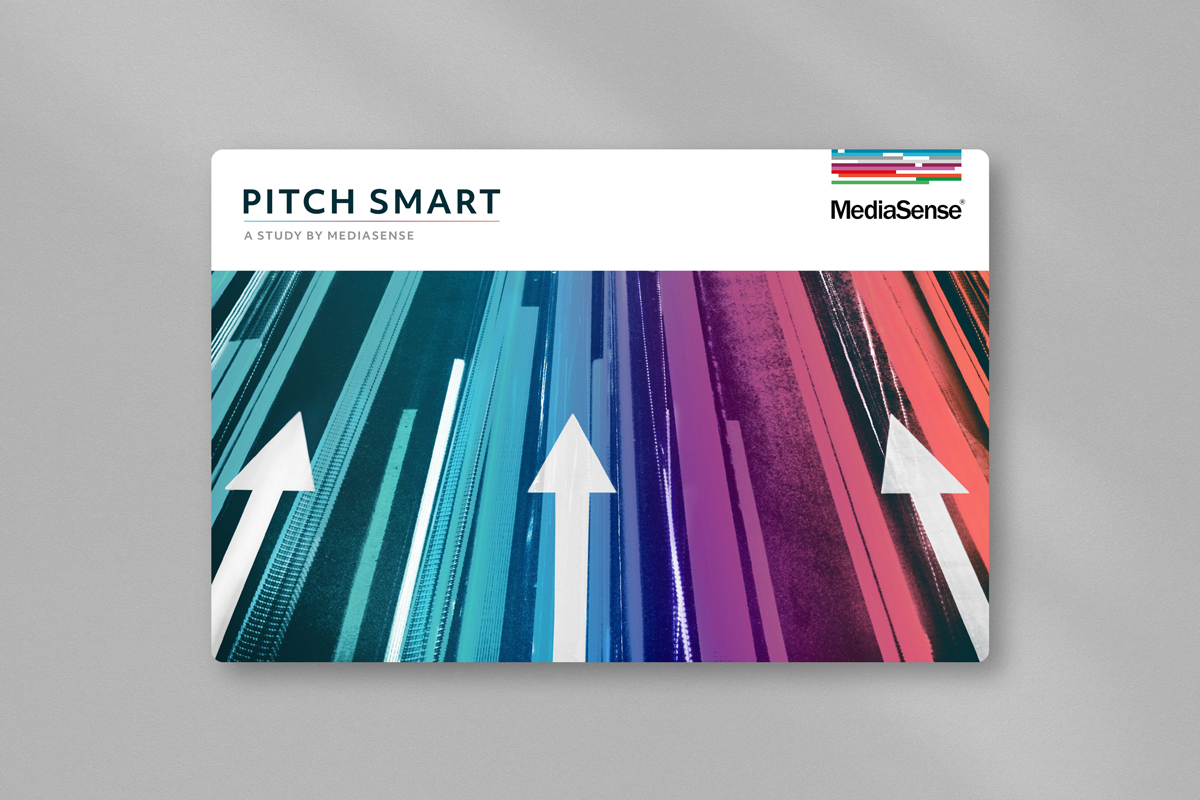 Global study reveals strong appetite from agencies to evolve the current process to create a fairer value exchange with clients through greater transparency, less 'manufactured' exercises, and more opportunities to embrace individuality. Pitch processes are becoming longer, more onerous and consequently leading to agencies being far more selective about what they pitch for.

Independent global media advisors, MediaSense have launched 'Pitch Smart' – a global media agency study on how current pitch practices can be improved, and specifically how the evaluation criteria (used for selection) could change to drive greater differentiation and impact.
The study follows a period of unprecedented pitch activity, acute talent shortages in the industry and the recent launch of the IPA & ISBA Pitch Positive Pledge, designed to make the process more 'intentional, accountable and responsible for brands and agencies'.

Download your copy

The study finds…
86% of agency respondents find pitching excessively time and cost exhaustive
64% of agency respondents find pitching damaging to agency culture
54% of agency respondents find pitching is increasingly affecting staff mental health
Transparency received on selection criteria rated 4/10

'Pitch Smart' reveals that continued market complexity & technology convergence, matched with growing competition & disruption across the agency ecosystem, now demands a new approach to evaluating and selecting agencies. Traditional approaches that prioritise scale and efficiency are failing to acknowledge the importance and transformational potential of talent, integration, agility and purpose.

Accordingly, the pitch process and selection criteria used (for many) is no longer fit for the future.
Ryan Kangisser, Managing Partner, Strategy at MediaSense comments: "While the pitch still remains a necessary vehicle for advertisers to source the right agency partner, this study reveals an overwhelming desire to evolve the process to one which is more streamlined, practical and transparent. While tempting to test everything, advertisers should focus on the capabilities and values that matter, and design a process accordingly."


The findings of 'Pitch Smart' have been covered in Ad Age / Campaign / The Drum / The Media Leader / More About Advertising / Digiday / WARC / Ad News / Marketing Procurement iQ