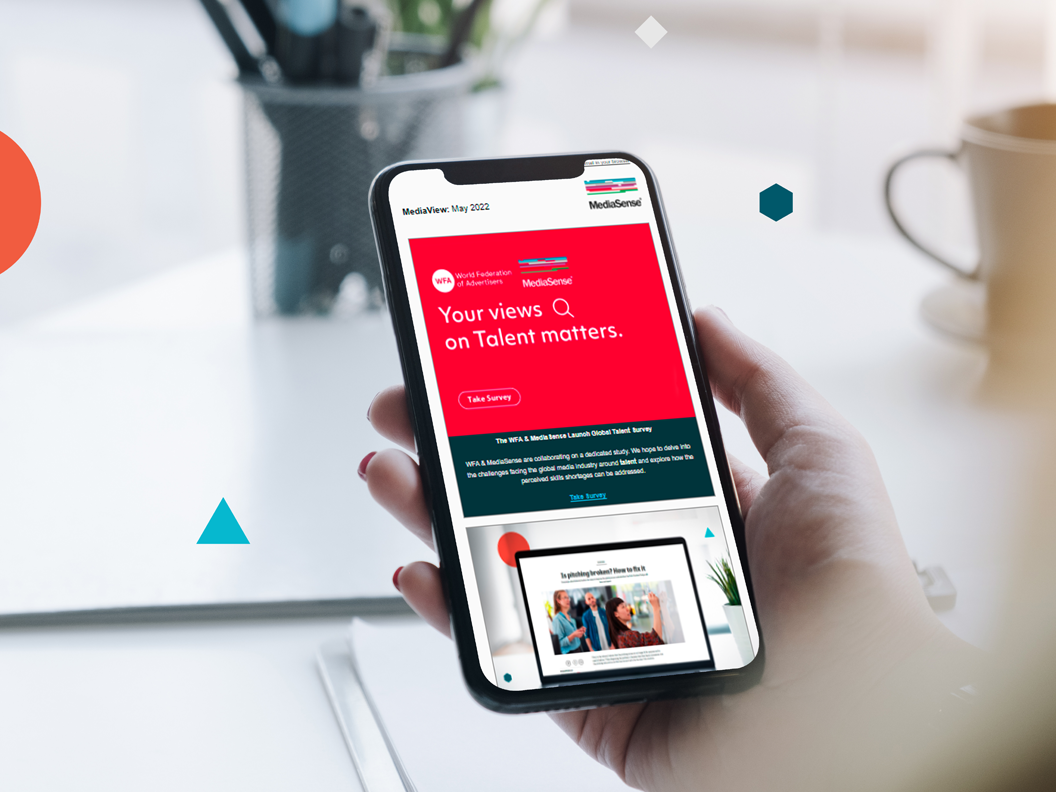 Welcome to the May 2022 edition of MediaView, MediaSense's media and marketing newsletter.


CONTENTS:

The WFA & MediaSense Launch Global Talent Survey

WFA & MediaSense are collaborating on a global talent study, designed to delve into the challenges facing the global media industry and explore how the perceived skills shortages can be addressed. 

Advertiser & Brand owners / Agencies / Publishers & Platforms / Ad Tech and Consultancies are all encouraged to take part.
MediaSense in the Press: Is Pitching Broken? How to Fix it

Campaign asks industry leaders for ways to improve the pitch process. MediaSense Business Director, Matthew Chapman contributes.

Read article
David Rigby Joins MediaSense as Non-Executive Chairman to Accelerate Growth Plans

David Rigby joins the business with immediate effect, to guide and support MediaSense's ambitious growth plans.

Read Press Release
MediaSense at the ANA's Global Day of Learning

MediaSense feature in the ANA's recent Masters Sessions, sharing key learnings from the latest wave of MediaSense's Media 20:20 program, Media 2025.

Watch webinar recording
MediaSense & Alchemy Network Innovation Series

MediaSense have launched our Innovation Series, providing marketers with a unique opportunity to meet leading start-ups and scale-ups across a range of emerging marketing and tech disciplines.

Watch the webinar and view participant credentials



MediaSense are delighted to once again be recognised by Campaign Magazine UK's Best Places to Work 2022.

We are committed to creating a highly inclusive and rewarding workplace and our teams are driven by a shared passion towards insight, innovation, rigor and collaboration.
Work for us? The following opportunities are currently available:
https://www.media-sense.com/careers/