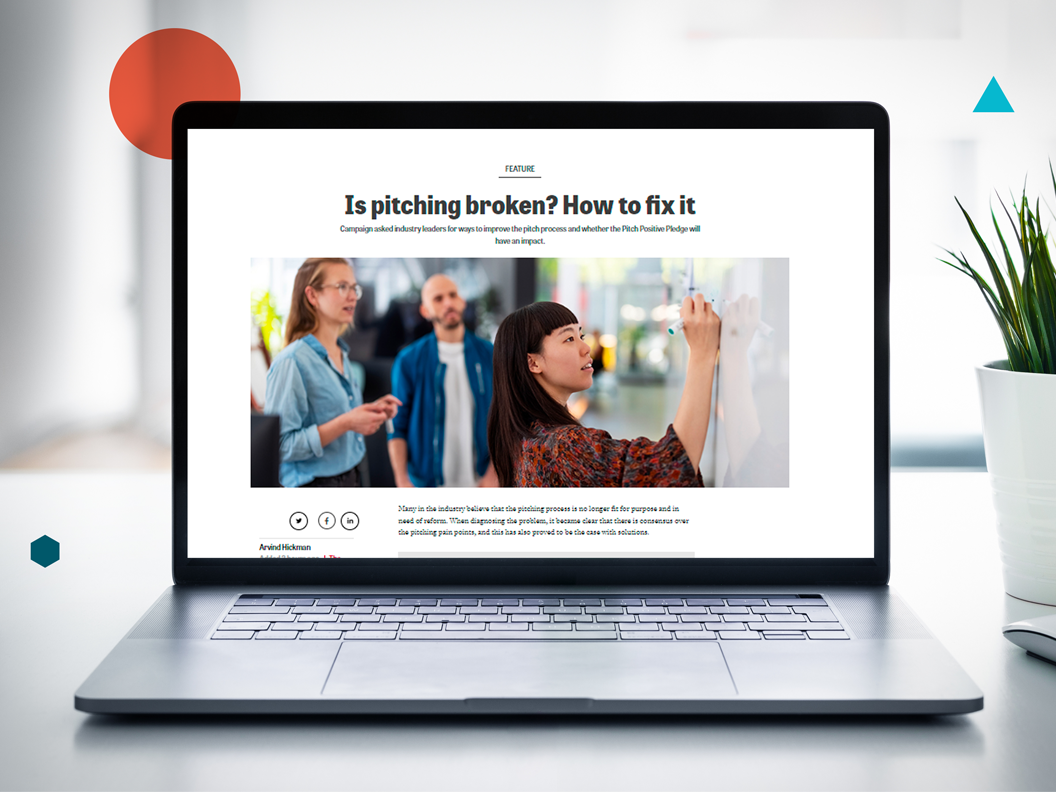 Campaign recently asked industry leaders for ways to improve the pitch process as part of a three part feature on the future of agency selection.

MediaSense Business Director, Matthew Chapman features, citing that pitching is vital in larger and more complex businesses, but the first question any client should consider is what are the reasons why they are pitching, and whether this is the best solution.

"There are a lot of alternatives like a relationship improvement plan, a renegotiation of the existing contract or change of the commercial structure, or an updated scope of work that agencies can respond to accordingly"

Read the full feature here.
First featured 10/05/2021