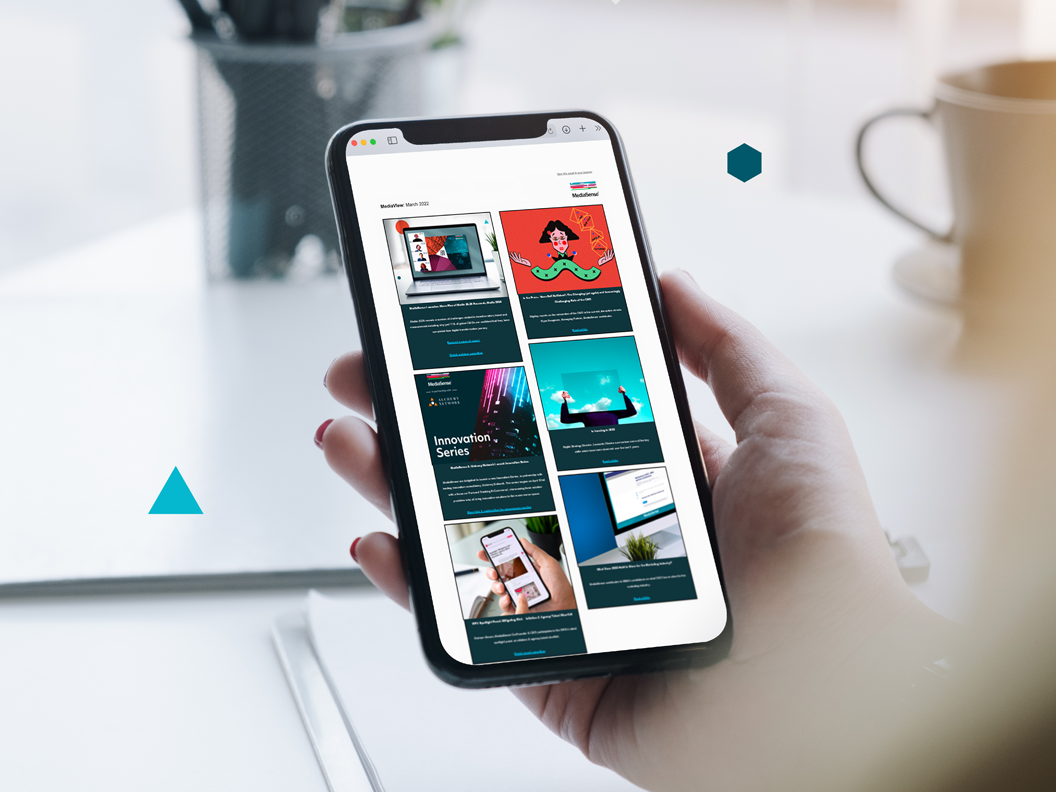 Welcome to the March 2022 edition of MediaView, MediaSense's media and marketing newsletter.

CONTENTS:

MediaSense Launches Wave Five of Media 20:20 Research, Media 2025
Media 2025 reveals a number of challenges related to transformation, talent and measurement including why just 11% of global CMOs are confident that they have completed their digital transformation journey.
More information / Watch webinar recording


MediaSense & Alchemy Network Launch Innovation Series
MediaSense are delighted to launch a new Innovation Series, in partnership with leading innovation consultancy, Alchemy Network. The series begins on April 22nd with a focus on 'Forward Thinking E-Commerce', showcasing three solution providers who all bring innovative solutions to the e-commerce space.
More info & registration for ecommerce session

WFA Spotlight Panel: Mitigating Risk – Inflation & Agency Talent Shortfall
Graham Brown, MediaSense Co-Founder & CEO participates in the WFA's latest spotlight panel on inflation & agency talent shortfall.

In the Press: 'More Self-Sufficient': The Changing (yet again) and Increasingly Challenging Role of the CMO
Digiday reports on the reinvention of the CMO in the current, disruptive climate. Ryan Kangisser, Managing Partner, MediaSense contributes.

In-housing in 2022
Digital Strategy Director, Leonardo Oliveira summarises some of the key shifts which have been observed over the last 2 years.

What Does 2022 Hold in Store for the Marketing Industry?
MediaSense contributes to ISBA's predictions on what 2022 has in store for the marketing industry.

MediaSense Partners With GOA
The partnership will deliver ROI improvement for advertisers through global live auditing of Google paid search performance.

MEDIA 2025 IN THE PRESS

Campaign / B&T / ISBA / New Digital Age / Marketing Week / Di-Markets / Marketingdirecto.com / Marketing Interactive /
Campaign Asia / More About Advertising / Campaign US / The WFA / Decision Marketing / Brand News / Digiday / Martech / Mediatel