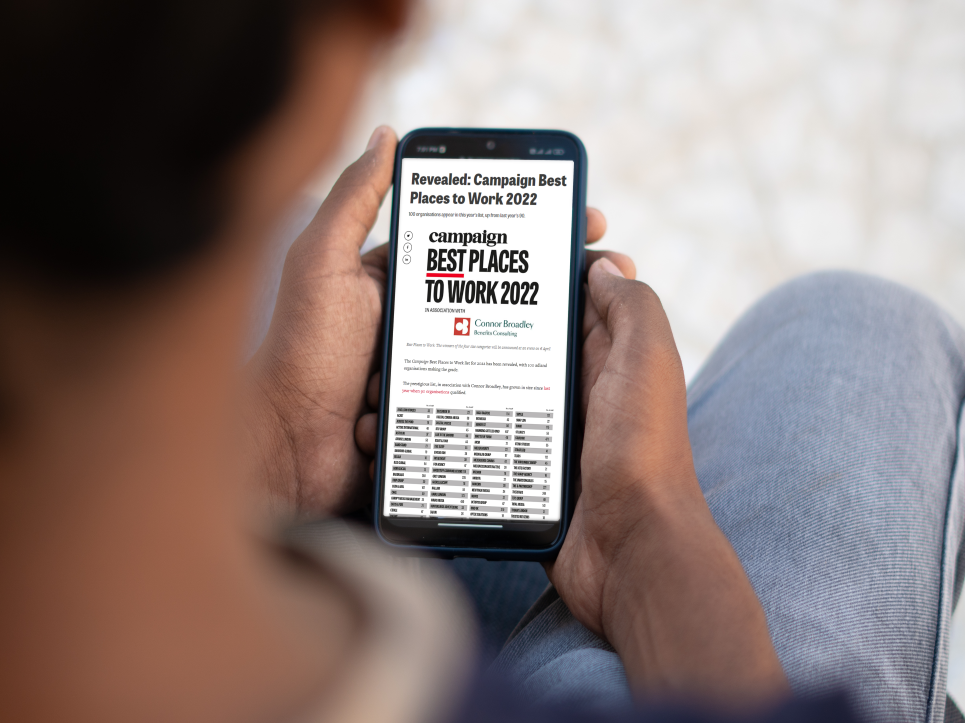 MediaSense are delighted to be listed for a consecutive year in Campaign's 'Best Places to Work' programme.
This scheme acknowledges the best employers in the advertising, marketing and media industries by celebrating employers who have proved they know what it takes to create environments where people love to come to work.
Identifying and recognising these outstanding workplaces is a joint effort by Campaign and Workforce Research Group.
Charlie Blum, who is the Engagement Lead at MediaSense, on the news: "Everyone within the business is delighted to hear that MediaSense has again made the Campaign's 2022 'Best Place to Work' list! We take pride in knowing our colleagues feel valued and nurtured and looking forward to aiming for a 2023 placement!"