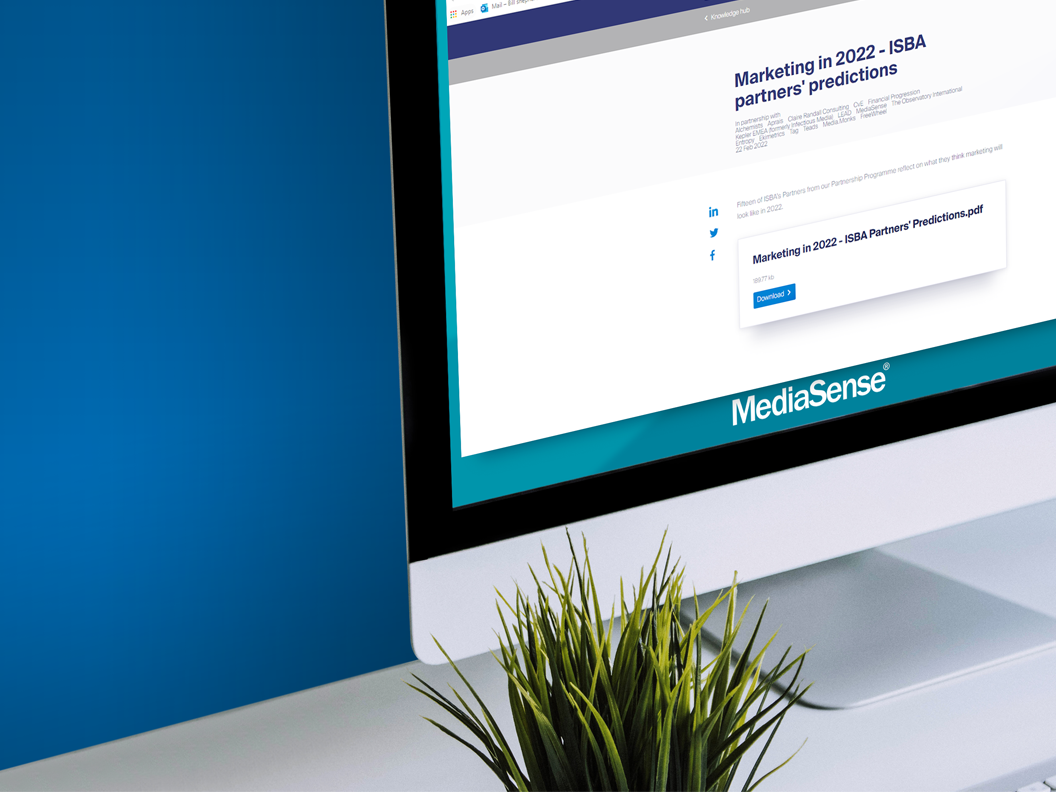 Fifteen ISBA partners reflect on what they think marketing will look like in 2022.

Ryan Kangisser, Managing Partner, MediaSense contributes, outlining a year of accelerated transformation:

"We expect 2022 to be characterised as a year of accelerated transformation, as our recent Media 2025 research revealed with 3/4 brands looking to transform both their internal and external models. At the heart of this is a desire to build operating models which better serve consumers' needs and their ever-changing expectations. This will force more focus on the right data, the right tools and the right structures which enrich consumer understanding and create the ability to deliver the best experiences.

This will encourage further convergence of media, creative, data, technology & ecommerce, which in turn will highlight one of the most pressing challenges for 2022; finding that elusive 'T-shaped' talent who can seamlessly connect different touchpoints and disciplines. Importantly, this battle for talent is being fought on all fronts and will need to be prioritised to deliver the desired levels of transformation and growth."

Read all 15 of the 2022 predictions from ISBA's partner programme here.