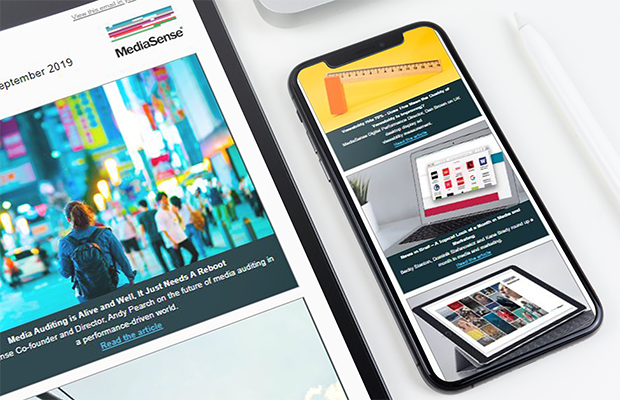 Welcome to the September edition of MediaView, MediaSense's monthly media and marketing newsletter.
Media Auditing is Alive and Well, It Just Needs A Reboot
MediaSense Co-founder and Director, Andy Pearch on the future of media auditing in a performance-driven world.
Google Blocks Adobe – What Does This Mean for Independent AdTech?
Marcus Chomyszyn looks at why Google has blocked access to its Ad Exchange (Google Ad Manager) for Adobe DSP.
Viewability Hits 70% – Does This Mean the Quality of Viewability Is Improving?
MediaSense Digital Performance Director, Dan Brown on UK desktop display ad viewability measurement.
News in Brief – A Topical Look at a Month in Media and Marketing
Becky Stanton, Dominik Stefanowicz and Kane Brady round up a month in media and marketing.
MediaSense Release New TViQ™ H1 Report
Download our half-year round-up of the best performing TV campaigns and advertisers.
MediaSense on LinkedIn
Follow us for daily insight, opinion and news from MediaSense experts.