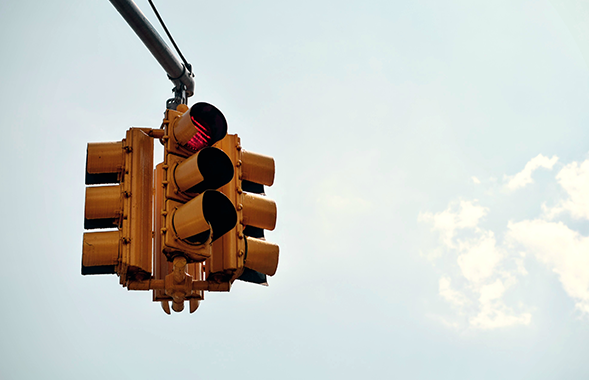 What has happened?
Adweek have reported that Google has blocked access to its Ad Exchange (Google Ad Manager) for Adobe's DSP Advertising Cloud. Google cited concerns over Adobe's DSP role in helping spread malicious advertising, whereby creatives served by Adobe DSP were redirecting users to unexpected URLs. It's uncertain how long the ban will last however on the Google site it states a minimum 3-month suspension for any authorized buyers with creatives that are found to contain malware.
What is the immediate impact?
From what we have observed Google Ad Manager accounts for an estimated share of 30% of impressions served programmatically; varying by market / format. Therefore, any blocked access for Adobe DSP will have a large impact on availability across their campaigns; reducing the potential scale of campaigns on the platform. One of Adobe's proposed USPs for their DSP is the ability for personalisation based on high match rates with 1st party data from their Advertising Cloud, Analytics and Audience Manager integrations. Any restrictions on potential delivery will impact the effectiveness of their data activation as users may become more difficult to identify online.
The adoption of header bidding, or unified auctions, may reduce the impact of this for Adobe. Header bidding allows publishers to simultaneously send ad requests to multiple ad exchanges which encourages integrations with more than one Ad Exchange; meaning users could still be reached without Google Ad Manager access. However, Google has recently rolled out their first price auction mechanic after a 6-month test period and this will increase the competitiveness of bids across their exchange which would have a negative impact on any other exchange competing to win bids.
What does this mean for Independent AdTech?
For some this move will be a stark reminder of Google's dominance in the industry and the market power it holds due to its significant supply side operations. Google has made a series of moves over the last year in the name of privacy and consumer protection, however these actions have also played into their own objectives and have been argued to be a monopolistic play. Especially so given Google's ongoing challenges with malicious advertising in its own ecosystem, where they are experiencing consistent malware incidents across the Android App Store. The removal of DoubleClick ID last year also limits the level of data they share with brands and advertisers; making it more difficult for advertisers to operate outside their walled garden.
Independent AdTech companies are extremely reliant on the largest supply side players in the market with changes made by Google affecting all companies; as seen in the drop of Criteo's stock price when Google announced tracking changes that would limit cookie tracking across chrome.
This can inhibit innovation as independent AdTech companies are required to keep up with changing market constraints; constantly adapting to changes in Google, Apple and Facebook measures that may limit data flow, user tracking and reporting.
MediaSense firmly support the role of independent AdTech to ensure there is sufficient choice in the market, that innovation is fully leveraged, and that advertisers are making informed decisions based on performance and capability.
Recommendations for Advertisers
Any changes to supply within the programmatic ecosystem will impact availability and price of relevant inventory for display and video campaigns. This will naturally occur in the dynamic market but some strategies to reduce negative impacts include:
Consider multiple partners: An over-reliance on one partner or supplier will increase the short-term impact of any changes to market dynamics as it reduces an advertiser's ability to move budgets to alternative solutions.
Evaluate access to inventory when selecting partners: Programmatic partners & DSPs will each access different SSPs and inventory sources, therefore within any preferred set-up these options should be reviewed to provide advertisers with the best opportunity to reach relevant users.
Think beyond Google & Facebook: While Google & Facebook generally provide the highest reach of online users, limiting activity to these platforms can also lead to a dependency on their products and strategy thereby reducing operational flexibility and innovation.
Evaluate processes and ways of working: Although natural workflow efficiencies can be achieved through a more simplified tech stack, buy-side technologies should still be chosen on merit over ease. This will mean marketers and their agencies being able to adapt and operate the best solutions according to their requirements.