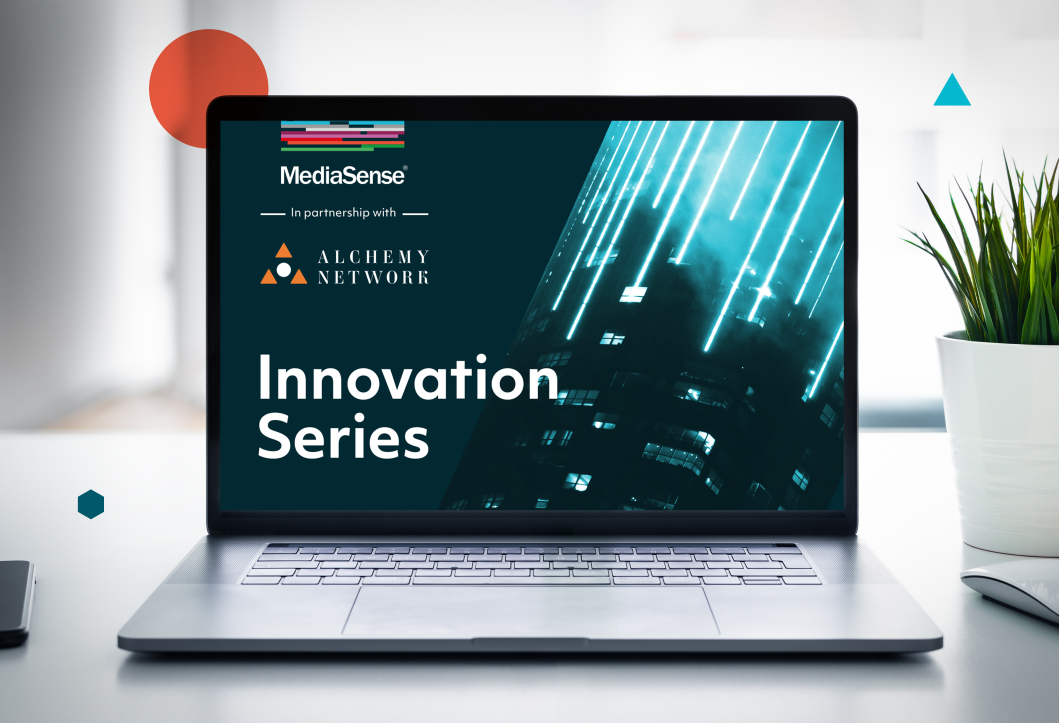 MediaSense are delighted to announce that the Innovation Series is continuing into its fifth session, in partnership with leading innovation consultancy, Alchemy Network.
Register for session five of the Innovation Series here.
The Innovation Series provides brands and marketers with a unique opportunity to meet leading start-ups and scale-ups across a range of emerging AdTech and MarTech disciplines.
Helping attendees make sense of the ever-expanding ecosystem through an engaging and informative webinar format, MediaSense and Alchemy Network handpick three innovative companies to provide an opportunity to deep-dive into their solutions, use cases and differentiators over a 60-minute session.
The series continues on the 19th September 2023, with three exciting companies pushing the boundaries across Consumer Research & Optimisation, Promotional Effectiveness and Media Buying Optimisation.

Loops are the first creative and design optimisation platform to fully integrate GPT-4 which enables them to capture global consumer feedback in minutes.
Hashting's tech allows brands to engage consumers both in-store and online. They combine the power of in-store promotions with instant messaging to increase the effectiveness of marketing campaigns.
Built for a cookieless world, Fifty combines human-powered insights with contextual targeting to grow, transform and future-proof media buying strategies.
Date & Time: Tuesday 19th September 2023 | 14:00 – 15:00 BST / 09:00 – 11:00 EST
Register for session five of the Innovation Series here.
Watch previous sessions:
Session One (Forward Thinking E-commerce)
Session Two (Social Media, Sustainability, E-commerce and Insight)
Session Three (Ad Fraud, Digital Product Placement and Media Measurement)
Session Four (Audio Advertising, Connected TV and Consumer Behaviour)