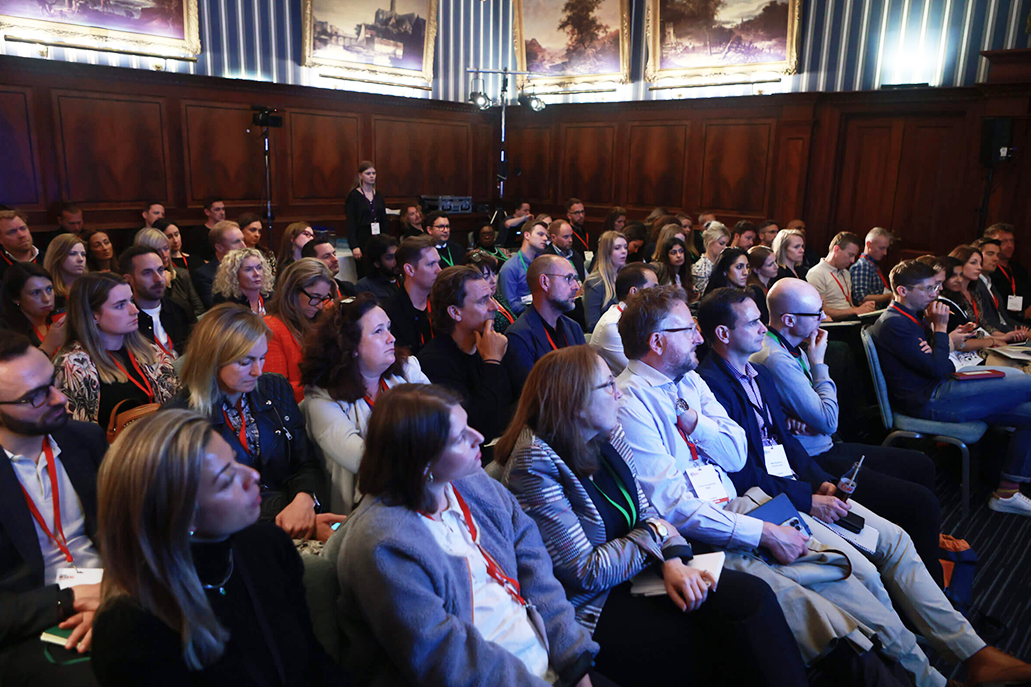 The twentieth anniversary of Campaign's Media 360 event in Brighton did not disappoint; re-affirming views on existing media topics (measurement, the talent crisis and creativity in media), up-skilling teams with new thinking from industry experts (the latest in CTV & Gaming) and a chance to network with advertisers, agency talent, media owners and trade bodies.

MediaSense UK Business Director, Ian Anders, summarises key themes from the 2-day event.

Balancing Brand & Performance in a Turbulent Economy
Jennifer Mayer, Head of Media at Ford and Olya Dyachuk, Media Director at Heineken spoke about how their companies are re-evaluating their views around the balance of marketing investment in brand vs. performance as consumers continue to change their purchasing behaviours during the cost-of-living crisis.
Whilst the trend in recent years has been towards investing more in data-driven performance media with more visible and instantaneous ROI measurement, both agreed the importance of continuing to invest behind brands; making them resilient in the face of a more discerning consumer.
For Heineken, brand marketing continues to be important in supporting the premiumisation of their product range and so to for Ford, who find themselves amid the transformation from petrol to electric car maker.
Both were aligned on the focus on media metrics that 'ladder up' and connect to business outcomes and the importance of integrating media into commercial plans.
The third speaker on the panel, Chief Strategy Officer of EssenceMediacom, Geoff de Burca championed the importance of bringing the different agency skills and techniques to measure the trade-offs between brand and performance to optimise total media investment. 

Cross Media Measurement & Innovation in Broadcasting
With budgets under scrutiny (and ever tightening) this session was billed as an update on the ISBA backed Origin Programme (which is in development to create a blueprint for cross media measurement) and how broadcasters are adapting to the current challenges.
The debate was lively and certainly the most contentious of the conference with pressure being publicly put on the broadcasters (ITV, Channel 4 & Sky) who have been reluctant to fully join the Origin programme (alongside the likes of Meta and Google – who are paid up members).
The debate was kicked-off by a provocation from Mark Evans, former Direct Line Group Marketing Director affirming the increasing pressure that CMOs find themselves under from CFOs to justify marketing budgets and the importance of all parties having a common interest 'to get with the programme'.
This was echoed by Margret Jobling, NatWest CMO who as President of ISBA was championing total transparency. She added "As the person who has the money, I cannot with any degree of simplicity, articulate where that money is showing up from a commercial outcome. We can piece this together and we can 'fudge it' but for us to survive as an industry we need a mechanic to be able to articulate what's the best use of that spend."
The broadcasters unfortunately declined to attend, and their response was articulated by Matt Hill, Director or Research & Planning at Think box. The main resistance from the broadcasters is around the comparability of measurement metrics and the risk of not being able to measure context and attention. This, they claim will lead to a commoditisation of eyeballs without fully engaging with the value of high-quality environments.
Whilst discussions continue with Origin there have been positive initiatives by the broadcasters with ITV and Channel 4 coming together to partner with the Sky developed C-Flight measurement system which measures combined live, time shifted and on-demand viewing exposure across all commercial broadcasters.
With Origin launching their MVP (minimum viable product) in 2024, discussions will continue, and the industry must hope that a solution will be found to ensure that advertisers can answer those difficult CFO questions and continue to have the faith to keep investing in TV advertising.

Trust in Advertising
The debate about trust in advertising was framed by a presentation of a recent Newsworks Study which highlighted that newsbrands are a more trusted environment for advertising than other online providers.
This view was endorsed and expanded upon by Peter Field, the equivalent of media effectiveness royalty, citing many empirical studies that have measured the correlation between brand desirability and trusted content and observing an increased correlation since the rise of the phenomenon of 'fake news' in 2016.
This view was echoed by the other panellists including Helen Jeremiah, VP Marketing at Boots who championed the importance of interrogating media plans to ensure their suitability prior to sign off.
The agency point of view was made by Elliot Millard, Head of Planning at Wavemaker who supported responsible media investment into quality content and how GroupM have developed metrics around attentive moments and context measurement to build media plans that drive trust with consumers.

Media 360 continues to be an essential part of the events calendar and a much-needed temperature check for existing industry initiatives and what's on the horizon. Here's to another 20+ years by the sea.