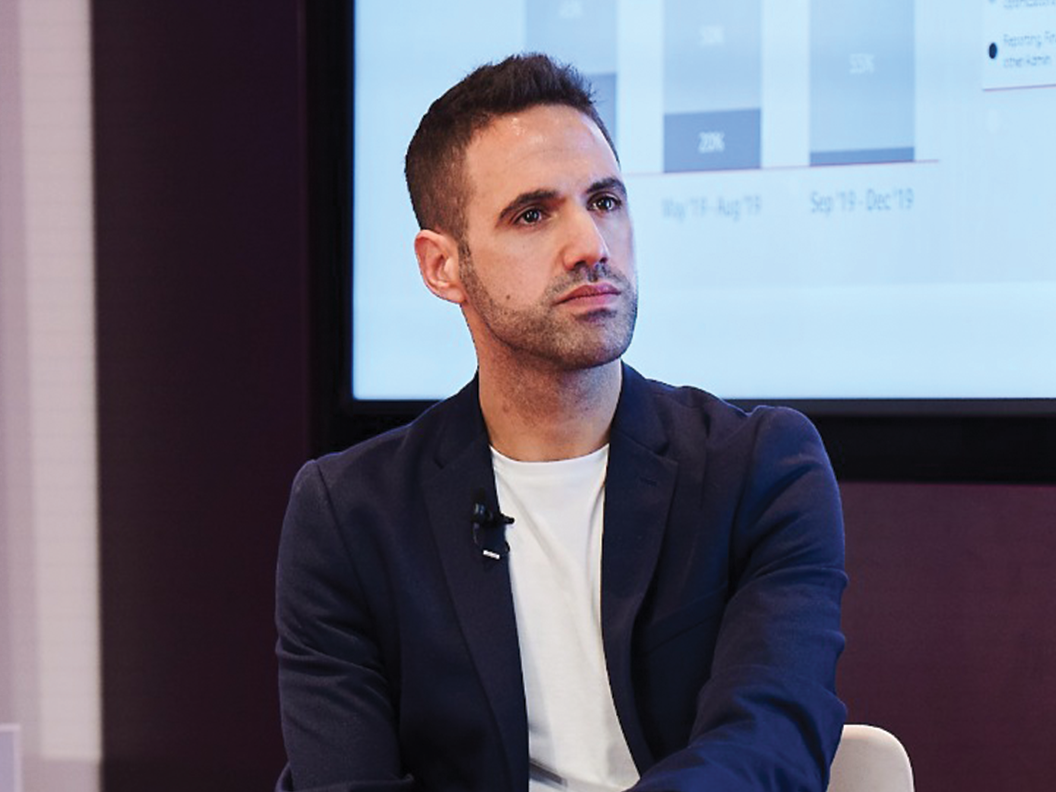 Leonardo Oliveira joined MediaSense at the beginning of February 2021 as Digital Strategy Director to support our growing digital transformation practice. Previously at Vodafone, Leonardo was instrumental in the development, deployment, and management of the brands in-housing journey. MediaView spent some time with Leonardo to discuss perspectives on how brands are accelerating yet repurposing digital transformation in 2021 and beyond.
MV: Having worked client-side over the last four years at Vodafone & Kaspersky, you now find yourself as an advisor – what do you think are the main issues brands are looking for support in 2021?

LO: We can say with certainty that most organisations will be digitally more advanced post pandemic. Whist there's still uncertain times ahead with further disruption to follow, brands have embraced change and sought to accelerate existing digital efforts.
Change at pace is commendable but organisations still need to be future fit. Marketers mustn't lose sight of the long term, be open to change and remain focussed on driving a single digital vision.
As for some of the more immediate issues that persist for brands, data management remains key with industry regulation and integration of technology and teams (internal and external) major contributing factors.
Preparation continues to be essential – organisations that are more aware and better aligned will be in a better position to thrive.

MV: You have experienced first-hand the challenges, yet opportunities with in-housing. For brands considering this shift, what are the key learnings?
LO: Let's start with a tried and tested statement; In-housing is not for everyone.

There is a clear trend towards in-housing for a multitude of 'right' reasons; transparency, greater control over data and creative, cost-saving, speed and agility, and ultimately better performance. We also know you cannot copy and paste a successful model or blueprint from organisation to organisation – there's unfortunately no 'quick wins' (with some transformation exercises taking years to become fruitful).

From experience, successful organisations have an established vision from day one, endorsed by investment in talent, ways of working and a team of partners (agencies, technologies, platforms) who can support.

Commitment, buy-in and further support across the entire organisation is equally critical. From experience this is more than a media conversation but one which involves many departments including IT, security, legal, brand, marketing, procurement and HR.
Transparency around incremental costs distribution also needs also to be communicated as does the management of expectations at a local level. I've heard in-sourcing referred to as the 'hot potato to pass around!' so clear communication, buy-in and cross-organisation support is essential to deliver a transparent and collaborative process.

MV: How do you think in-housing will evolve and to what extent do you think Covid-19 has had an impact?

LO: The acceleration of digital transformation during the pandemic has dramatically increased the opportunity for brands to receive feedback, collect and analyse customer data. Many organisations see the in-housing of digital media as a natural next step, expecting that increased control, speed, and agility will drive business growth, productivity, and competitive advantage. The next challenge is continuing this process at pace.

Putting in place the right infrastructure and processes to collect and enhance the utilisation of first-party data – alongside establishing the right partnerships across the media supply chain – will be pivotal to enhance personalisation at scale and overall marketing efficiency and effectiveness.

MV: What is your message to agencies as they evolve their models with brands looking to become more self-sufficient?
LO: The value an agency or external partner can bring should not be underestimated.
Agencies deliver a critical view from the outside; external perspectives and experiences plus negotiation and buying leverage that comes with working among an extensive client portfolio. A brand may in-house digital media with dedicated teams, but they will never be an agency.

Agencies bring invaluable scale and agility, technical expertise through automation, education and awareness of a continually evolving market, and I've seen first-hand that a strong brand-agency cultural fit can help to accelerate an in-housing transformation.

MV: Looking ahead at the next 12-18 months, what trends and innovations in the industry most excite you?

LO: COVID-19 is transforming peoples' lives, changing behaviours and media is reflecting that. The pandemic has driven the digital acceleration that organisations were looking for and, with it, comes an opportunity to rethink business models and adapt to new consumer decision journeys (ensuring they are privacy compliant, providing better user experiences, but also on brand with online safety at the core and accurate measurement).

The demise of third-party cookies and the IDFA will hopefully translate into innovation. It often happens that new disruptive technology breaks through in challenging times – I expect to see a lot of experimentation and acceleration of 'test and learn' over the next couple of years. For me, that's the exciting part – helping client's transition through the next cycle of change.