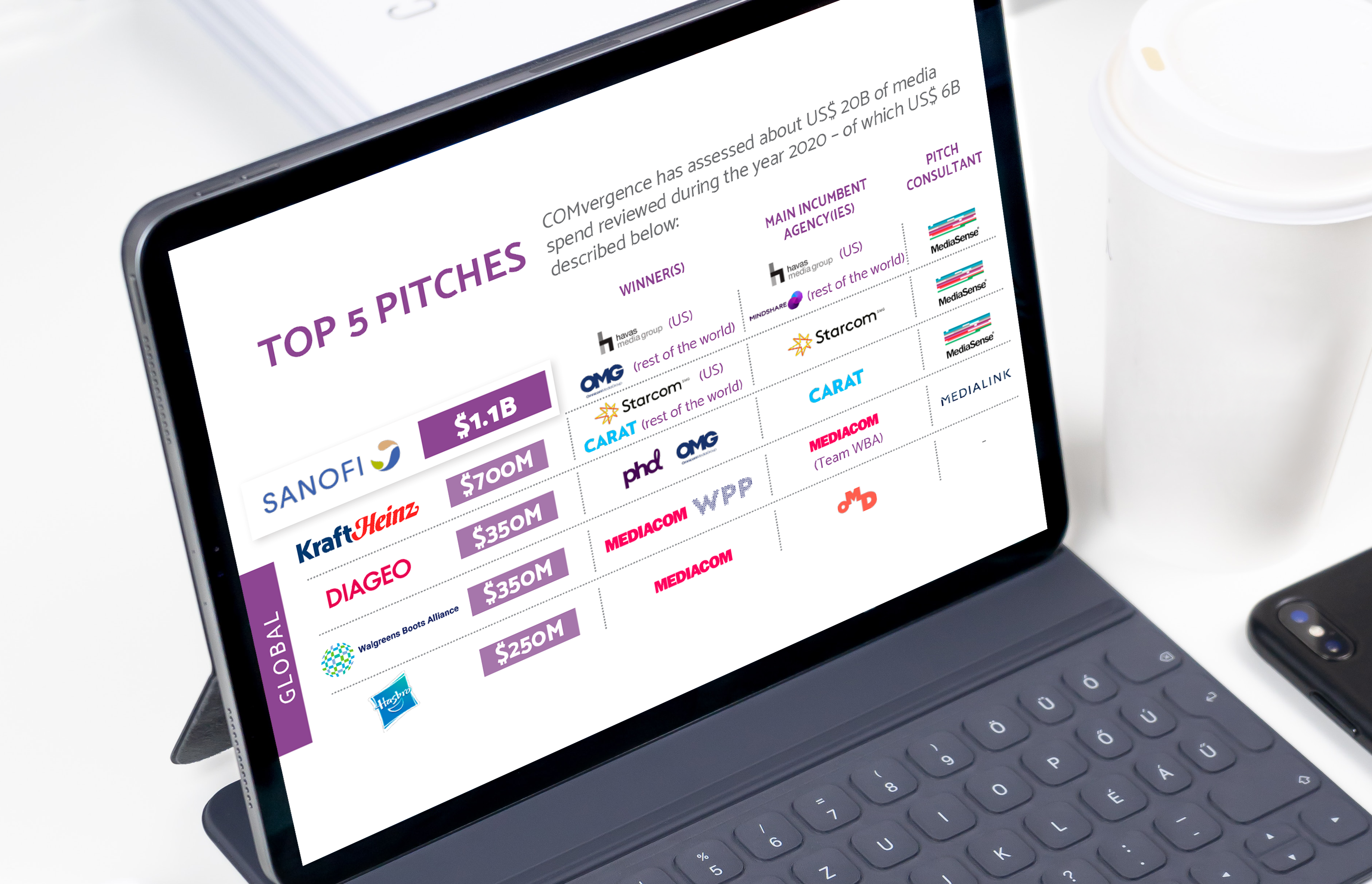 COMvergence has released its annual review of Global Media Pitches – recorded and assessed through its benchmark studies and analysis over 2020.
The key highlights present a unique overview of the major media pitch management projects, leadership changes, developments, achievements and agency acquisitions which have occurred in 2020.
MediaSense are proud to have supported the three largest pitches in 2020 on behalf of Sanofi, Kraft Heinz and Diageo – the work representing over $2 billion of media spend.
Although pitching during a global pandemic presented challenges for both brands and agencies, it also revealed a number of interesting lessons which we recently shared in this piece for Warc.
Our unique learnings from running large-scale global media pitches during COVID-19 are now being implemented into our processes for 2021 and beyond.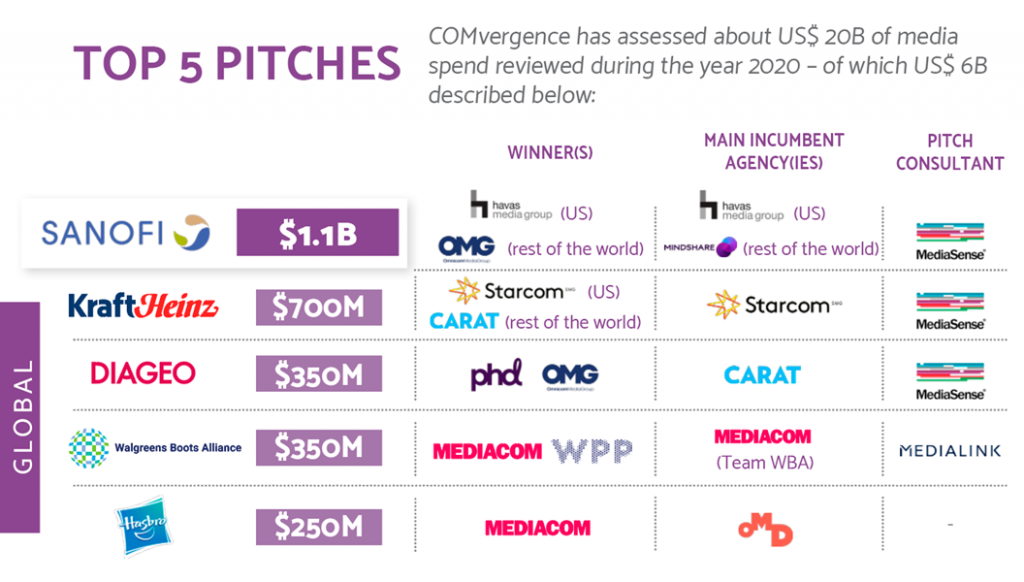 For more information on our Pitch Management services please, click here.