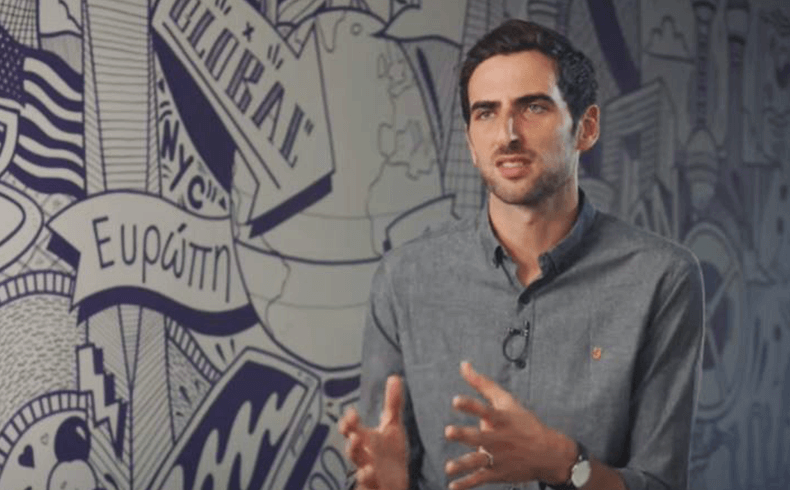 Recognised as an industry expert on digital transformation and performance marketing, Ryan Kangisser joined MediaSense in 2010 to build a scalable digital advisory offering to brands. MediaView spent some time with Ryan to reflect on reaching his 10 year milestone at MediaSense and his observations of an ever-evolving media ecosystem.
MV: Have the needs of brands fundamentally changed in the last 10 years? 
RK: Not entirely. The challenges brands have faced around digital performance, measurement, efficiency and transparency all very much remain but have clearly taken on different dimensions as the market has continued to evolve and proliferate.  What has certainly changed is their ability to tackle these challenges which is enhanced by greater appetite and in-house expertise in addressing the complexity head on.  10 years ago, 'control' and in-housing were mere pipe dreams whereas today, most brands will feel they have greater control of the supply chain and are starting to take on greater self-sufficiency in how they manage their media activities.


MV: In terms of their digital consulting requirements, how have these changed during this period?
RK: They have certainly become more diverse.  Digital performance management or auditing has naturally remained a stalwart of our offering and without the baggage of legacy auditing techniques, we have been able to continuously evolve our approach and provide a richer, more expansive and insightful offering to our clients.  It never gets easier as new channels and platforms continually emerge but particularly with deeper access into those platforms and the transparency that provides, it has allowed us to unlock much greater insight and value to our clients.
Outside of the analytical developments, we have also had to evolve our offering in a more transformative capacity as brands have sought strategic support through their respective digital transformations which has manifested through agency model reconfigurations (towards greater digital specialism), in-housing assignments (feasibility through to implementation), ad/mar tech strategy, selection and deployment, and thought leadership and education.  The experience gained through these programmes has ultimately shaped the way we have built our offering and team of advisors to ensure we adapt as a business to our clients' changing needs.


MV: Digital transformation has been a key theme over the last few years, what are the most common challenges brands are seeking to address?
RK: Although every brand is transforming at a different cadence and from a different position, there are certainly some recurring and shared challenges we have seen:
Most organisations lack a shared vision for transformation.
Most organisations lack easy access to good data to inform decision making
Most organisations do not share a common view of their consumers which contributes to an often silo' d operating model
Most organisations don't have the right technology resources to achieve the visibility, control & transparency they desire
Most organisations are inhibited by legacy agency models which are unable to facilitate their transformation goals
Most organisations are not able to operate at the real-time 'spirit' of the consumer through inadequate ways of working

MV: What has surprised you the most about how the industry has evolved?
RK: That as an industry, we haven't made as much progress as we should have done on topics such as transparency, brand safety, data privacy and ad fraud.  While the technology and processes are improving, we still have some way to go in ensuring consumer experience, advertising quality and working media are at more acceptable levels.  It is also disappointing on the technology side when for many years we championed innovation and optionality, to now find the industry hurtling towards the respective tech monopolies who carry an unassailable advantage and barrier to entry.  The industry (brands, agencies, trade bodies, publishers) needs to combine better in encouraging more compelling alternatives which afford greater flexibility and less dependency.

MV: What excites you most about the future?
RK: Against this backdrop of Covid-19, it has been intriguing to see how organisations have fast-tracked their digital transformation journeys through necessity rather than design, and as we reach some sort of normality following this crisis, it will be fascinating to see how organisations have changed for the better.  With brands, I expect this to signal a more consumer-centric organisation which is more closely aligned to consumer needs and can operate at greater speed and relevance.  Then at agencies, I expect this will lead to much improved working models which enable the very best talents to thrive and service their clients more effectively. 
At MediaSense, it is also a hugely exciting time as we continue to scale our business internationally, attract some of the world's leading brands and talents, and further develop the programmes and products we develop for clients.  From a performance management perspective, our recent Innovate UK grant and the opportunities presented by log-level data are particularly exciting in being able to help clients 'close the loop' on where their media is being delivered and ultimately how to derive greater performance.  Onwards and upwards!