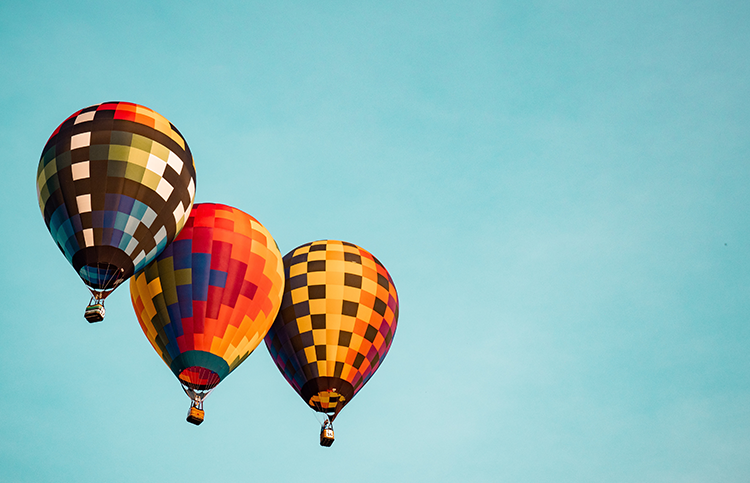 This year, we've seen significant change to the media landscape driven by the continued impact and rise of digital. The amount of consumer data generated continues to increase, making marketer's jobs both easier in some ways, and yet harder in others. Agencies have promised to unlock the potential of this data and turn insights into meaningful actions. Therefore, the pressure is real for both brands and agencies to have the right systems and skillsets in place to exploit this rich mine of data and be more responsive and agile in the digital space.

MediaSense's Media 2020 & Beyond found that two thirds of brands are now actively looking to reorganise their internal marketing operating models to better equip them for this digital future. And the balance between short- and long-term planning needs to be carefully considered. Chief Marketing Officers currently tend to stay in post for three to four years, which puts the onus on quick wins to satisfy the short term expectations placed on them by the c-suite and other stakeholders. This makes strategic long-term brand building more difficult, adding a layer of complexity to the state of play.
Here, experts from MediaSense outline the trends that have challenged both brands and agencies in 2019, and that are set to continue for 2020. 

Continued Change in the Agency/Client Relationship Model
The overarching theme this year is change, for both brands and agencies. Brands are experimenting with different structures internally and externally, and agencies need to keep up or they place themselves in danger of losing out. Some brands are considering media insourcing, but it's not for everyone. Customer centricity, the rise of performance marketing and a new wave of direct-to-consumer brands are disruptive forces, and brands like Vodafone, L'Oréal and Unilever are keeping pace by looking at different internal and external operating models. Companies with a clear strategy for their media function, and who understand their own organisational culture before embarking on media transformation, are well placed to succeed.

The Evolution of Programmatic
Programmatic as we know it continues to evolve and shift. 2019 has seen a move towards protecting consumer privacy as data concerns have risen to the forefront of the industry. At an industry level, the WFA and ISBA are tackling digital and cross-media measurement. The imminent collapse of the 3rd party cookie ecosystem, which powers most programmatic trading, has been on the cards for some time now, either through tougher legislation – GDPR and CCDP – or moves by ad-tech giants to protect user privacy, namely Intelligent Tracking Prevention. As a result of this, data driven strategies will need be reassessed, as reliance on 3rd party data has been compromised. Data providers will no longer be able to 'stitch together' user behaviour insights to form audience segments.
But it's not all bad news. It's true that without audience segments derived from cookies, advertisers will need to return to more traditional approaches to reach their audiences, through content partnerships and deeper relationships with publishers. But this effectively stamps out the use of cookies for targeting, which often lowered quality to the detriment of both consumer and brand. Although the scale may not be as broad, the use of 1st party data means more accurate targeting, resulting in more relevant ads for consumers.

The Optimisation of Outdoor Media
Despite the unstoppable rise of digital, the industry is falling back in love with out of home. We forecast that the zeitgeist will continue into 2020 with the market transforming at pace. Further digitisation of inventory and increasing opportunities to overlay data will create a market for 'audience buys'. This will allow advertisers to evolve their strategies to increase impact, relevance and accountability.
Despite this transformation, OOH revenues have not been increasing at the same rate as capital investment in inventory and the technology to power it. As a result, we expect media owners to create increased layers of complexity for the buyer, so be aware. They are likely to re-package and re-classify sites to increase their yields, while at the same time increasing their brand count from lapsed and new advertisers.

The Future of Social Media Advertising
This year we've seen brands and their agencies struggle with how to effectively use paid social for branding activity, and we expect this to continue into the year ahead. Key metrics for video inventory repeatedly appear lower than desired, but rather than investing less in social, the trend has been to shift focus on to more favourable metrics to make the numbers look good. Pushing towards these KPIs will continue to impact creative executions, with ever-shorter videos in use and paid social platforms pushing back against viewability as a success metric. To maximise their chances in paid social, brands must be clear at briefing stage about their campaign expectations.
More holistic approaches to conversion attribution have also been notable in 2019. This area is expected to continue to grow as more brands integrate Facebook's Test & Learn and Attribution Modelling functionalities. The challenge of getting a clear view of conversion performance across all walled gardens continues, a problem that is unlikely to go away in 2020.
TikTok has been gaining traction in the press and with younger users, but this has not yet translated into paid media spend on the platform. Perceptions of non-brand-safe environments, a lack of 3rd party verification integration and an invite-only approach to ad creation rather than the ability to self-serve are all challenges that need overcoming for TikTok to gain significant share. TikTok will also need to be watchful of rivals replicating and integrating the best features of the platform, as has happened with Instagram and Facebook taking 'inspiration' from Snapchat functionality.

The Competitive Advantage of Sourcing the Correct Talent
MediaSense's Media 2020 & Beyond research clearly shows that talent recruitment, development and retention is now a priority for brands, agencies, technology platforms and media owners. For the first time, talent was in the top three sources of competitive advantage for brands. And when respondents were given a list of priorities for their media function, 73% of them put capability building in their top three. Brands are having to rethink HR policy to carve out career development paths for specialists in their teams. With the rise of in-housing, brands are also in the mix for ex agency or media specialist talent in addition to Amazon, Google and Facebook, and that's not only increasing the cost of talent for everyone, it's causing a skills shortage in the industry (Unilever recently admitted their programmatic approach to media buying was bottlenecking due to the lack of talent to run complex digital campaigns). Agencies recognise the existential threat of technology and insourcing, and realise they must become more automated and recruit better people to remain relevant and indispensable.
We can expect to hear more talent success stories from brands: in the US Heineken is building its own in-house creative team to 'save a six-figure sum and push out thousands more pieces of content in a 12-month period' and Vodafone recently announced that in-housing biddable digital media has led to '10-15% more effectiveness' in year one.

The Impact of TV Streaming
As more users consume content online, those traditional TV audiences are declining. Facebook and YouTube still provide the highest reach across online audiences, but they've both come under fire due to concerns over brand safety within user-generated content environments. With Facebook fined $40m over inflated video view metrics, some exaggerated by 900%, advertisers are being driven to seek new ways to reach audiences online.
As online streaming has increased, broadcast video on demand (VOD) providers are increasing reporting capabilities to remain competitive in the digital ecosystem. In the UK, Sky and ITV now offer top delivery by TV programme and Channel 4 have been developing their programmatic offering throughout 2019. These moves are reactions to agencies looking to provide more insights from digital video activity. Brands should be looking to evaluate incremental reach across VOD on top of their TV campaigns to deliver budgets more efficiently. Increased reporting on programme level delivery will help provide insights into audience crossover with linear TV.
As the streaming industry develops, increasingly diverse platform opportunities are appearing globally. Providers such as Hulu are offering 'full player episode' (FEP) viewing. These online environments provide the opportunity to reach a captive audience via full-screen viewing opportunities, as users watch TV programmes and movies online. Brands should look to explore these opportunities to drive additional reach and deliver online video in higher quality environments.


Looking ahead to 2020
It's clear from these themes that the marketing organisation is now in a permanent state of change. In recent years, brands have focused on taking control of their data, strategy and agency relationships, but now a new set of challenges are emerging that focus more on the human than on the technology. It's clear that this evolution will continue into 2020, but with an even greater proliferation of media operating models being pursued as brands find the structures and relationships that work for their business.
If you're looking to make changes to your marketing operating models, or want to learn more about Media Transformation, get in touch or subscribe to our monthly newsletter below: