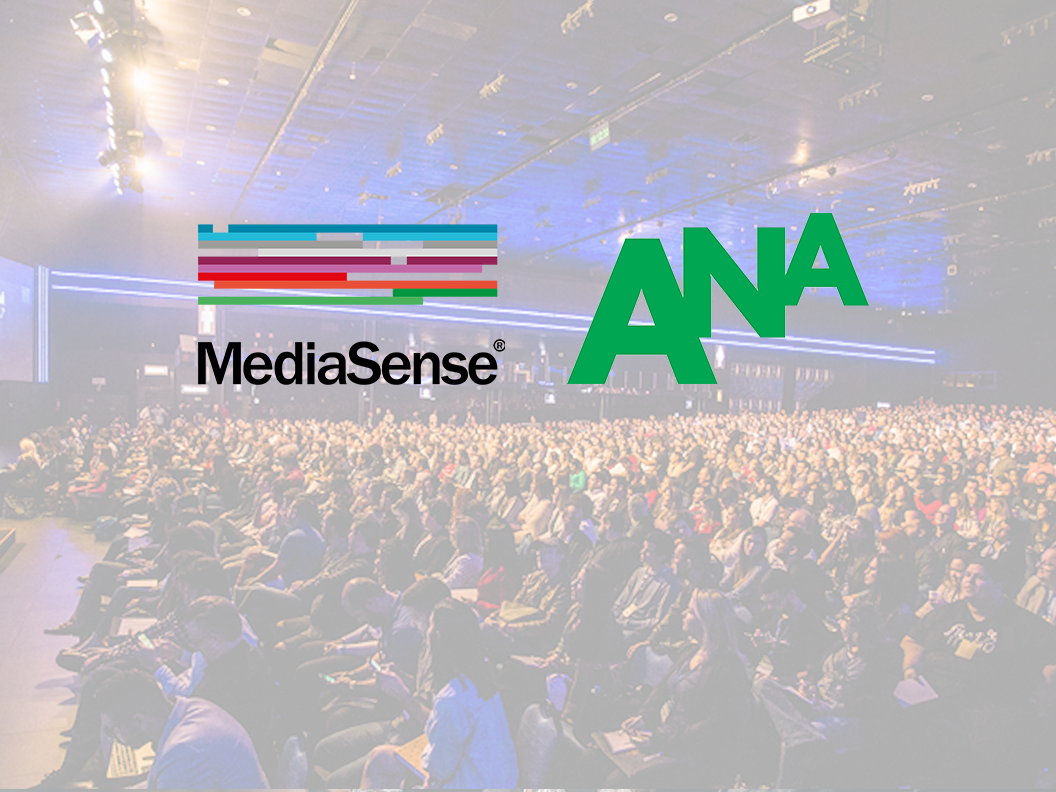 MediaSense at the ANA – Building a Future-Facing Media Agency Relationship

Consumer habits have changed at an accelerated pace over the past two years, driven by COVID-19 and rapid digital transformation. The bar has been raised for marketers, and what they expect from agencies has evolved as well. So how can procurement and marketing professionals modernize and future-proof these crucial relationships? How can they shift the conversation from 'savings' to 'value', from 'vendors' to 'partners', and focus on driving what's most important, business growth?
MediaSense recently presented at the ANA Advertising Financial Management Committee to share insights on the subject and what we've gleaned from running some of the biggest global agency pitches of 2020-21.
An Accelerated Pace of Change
Change starts with the consumer, and the relationship between customers and brands has never been so close. With increased accessibility through digital platforms and the continued rise of e-commerce, they have much higher expectations in terms of how brands serve and respond to them. There is greater demand for high quality service at speed, personalization in exchange for data, and customized rewards in exchange for loyalty. Beyond this, brands must consider how they respond to consumers on broader issues like sustainability, corporate social responsibly and diversity and inclusion. At the same time, the continuous rise of a biddable platform world has democratized media buying. The scale and pricing that only large advertisers could access in the past is less of a factor, allowing disruptor businesses to break onto the scene. On top of this, with 3rd party cookies disappearing, there is now a renewed emphasis on 1st party data and more direct ownership of the customer.
It is becoming increasingly difficult for brands and marketers to meet consumer demands and stay ahead of the competition. It requires structuring to move faster and be more agile, with greater control and self-sufficiency. It also means providing leadership with more information and analytics to support marketing spend and quickly demonstrate that media is driving business outcomes. The media agency must play a role in complementing and enabling this business transformation with new capabilities and the best available talent. However, many client-agency relationships are not evolving with the times. More often than not, we encounter some combination of incompatible operating models, outdated SOW's, misaligned remuneration structures, and KPI's that are focused more on cost than value. This ultimately stifles opportunities for growth and requires a partnership reassessment.
The Media Agency Perspective
It's been an unprecedented time for agencies as well, with total billings from the Top 6 Media Groups down by $20 billion in 2020 compared to 2019. At the same time, The Great Resignation has seen top talent leave their posts. Agency resources are at a premium, as leadership tries to ensure retention of current clients and pitch for lost revenue. As with most businesses, agencies are also dealing with the disruption and confusion surrounding post-Covid 'return to work'. It's taking time to make the necessary adaptations and changes that are required to suit a world that hasn't been fully formed yet – there is still a lot of unknown.
You would be forgiven for thinking that all of this puts advertisers in a strong negotiating position, but the challenges that agencies are currently facing should be viewed more as a risk than an opportunity. They are being extremely choiceful about where they focus their attention in what has become a very crowded pitch landscape. Variables like client reputation, level of complexity, and of course the size of the billings make a big difference in deciding 'to pitch or not to pitch'. Some agencies are even resigning business that has proven to be a drain on resources and profit, so that they can focus their energy on more attractive opportunities. Agencies want to know that their clients are organized internally as well; clear on what they want, operating effectively, driven by a spirit of partnership, and incentivising the right things.
Future Proofing the Agency Relationship
No matter who the client is, MediaSense experts are regularly asked prior to a pitch, 'Who is in charge, marketing or procurement?' The perception is that procurement and financial professionals see media as a cost, not an investment, and are incentivized only by generating savings and not innovation, ideas, high quality service, and business growth. While we know this is not always true, it is a perception that needs to change. In order to do that, advertisers need to look both internally at their own operating models, and externally at the agency relationship.
Internal: From Chaos to Order
Assess your Operating Model: 'Audit' yourself internally and get a real understanding of what the tension areas are. Where are things unclear? What are the gaps and issues?
Break down the Silos: Cutting through conflicting agendas, incentives, and let's be honest, egos, can be challenging. It requires a delicate approach, executive level buy-in, and strong collaboration at all levels.
Ensure Stakeholder Alignment: Clarify the way you work in relation to the agency. Make sure everyone understands the scope, what the agency 'does and doesn't do', what happens at different levels and geographies.
Build Sound Internal Processes: Ensure that consistent processes exists and are followed – briefing, approvals, measurement and reporting, billing, etc.
Keep Yourselves Accountable: Measure yourself and your stakeholders with as much thought, care, and consequence as you measure your agencies.
External: From Vendor to Partner
Open the Dialogue: Level with the agency on what you've learned and give them the floor to provide constructive and honest feedback
Re-examine SOW's: Ensure that they dovetail with your internal model, your stakeholder's needs, your processes. Upgrade timelines and expectations on speed of delivery, reporting, or services that need to be added
Modernise KPI's: Ask yourself if the lowest CPM is really what you are trying to achieve from your media campaign or if you are aiming for specific business outcomes. Your media KPIs should ladder up into the overall KPIs tied to your agency's performance.
Incentivize Shared Success: Build a remuneration scheme that incentivizes the right behaviors rather than a 'race to the bottom'. When the agency has skin in the game, they are bound to go the extra mile.
Rethink Performance Management: Look at and measure the agencies performance as and when it happens. Auditing is no longer a rear-view mirror facing exercise and can have a profound affect on outcomes in real time.
Modernizing your media agency relationship starts with a willingness to look in the mirror, align numerous stakeholders, and commit to making changes. Only then can you embark on a productive conversation with your external partners to align on a mutually beneficial future model. It's worth the effort, particularly at a moment in time when consumers demand only the best from the brands they choose to associate themselves with.