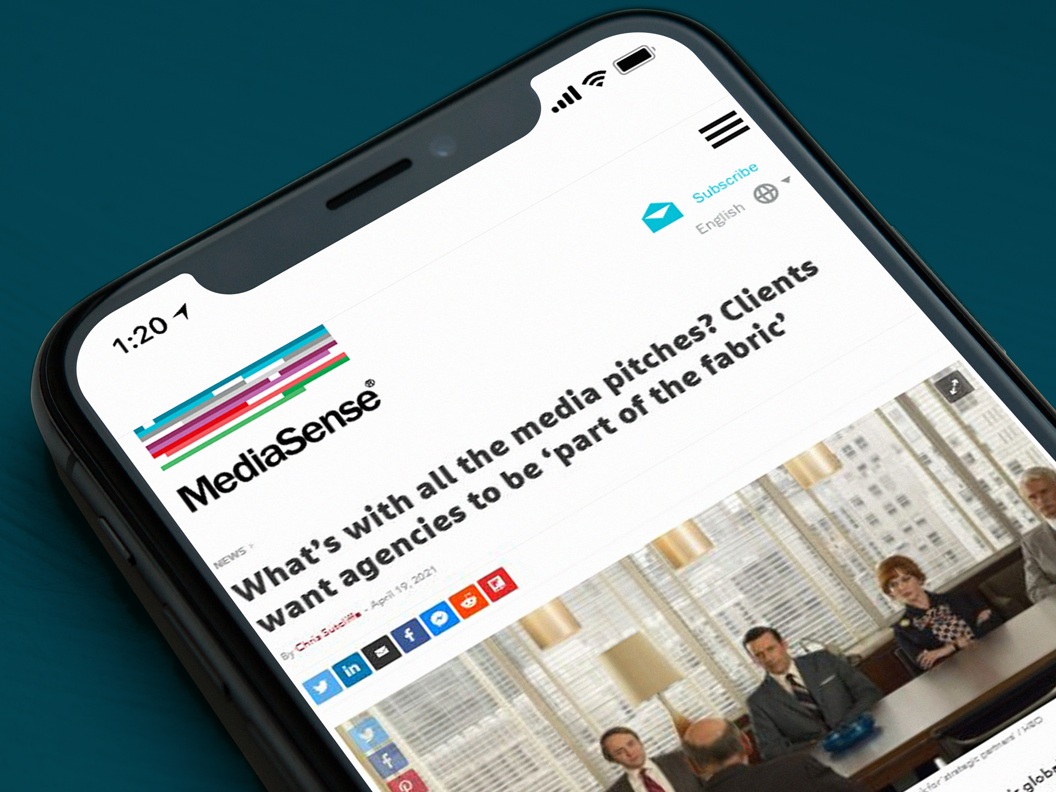 Four months into 2021 and with waves of media pitches in progress or on the horizon, The Drum references MediaSense and ISBA's Media 2020 research in its latest pitch-focused think piece.

"2021 is looking to be a flashpoint for pitches. Brands with enormous spending power and vast portfolios – including Coca-Cola, Facebook and Dyson – are reviewing their global media accounts as the thaw from the pandemic continues. Unilever, too, is gearing up to put its North America and worldwide media buying accounts out to pitch.

The billions of dollars of business now up for grabs bookends 12 months in which media agencies have been forced to reassess their own strengths and weaknesses as clients have marched ahead with media transformation at lightning speed.

A recent study from consultancy MediaSense, in partnership with the Incorporated Society of British Advertisers (ISBA), reveals that while 65% of UK chief marketers and directors believe they have the vision and leadership to transform their media strategy, few feel equipped in specialist areas. Just 35% believe they have an adequate grasp of the technology needed to do so, and less than half (48%) believe their business has the right people and skills to drive their plans forward.

What's clear is that clients are hungry for expertise, and that agencies are lagging behind. A shocking 57% of marketing bosses admit their agency model is hindering their own transformational progress.
And so, after a quiet 2020 in terms of pitches, the industry is now facing significant upheaval in the media agency market.
Brands are frustrated, they say, by old business models, rigid processes and opaque tools. They want flexibility from their media partners, along with access to first-party data and a comprehensive skillset that covers everything from adtech to OOH to e-commerce.
With fresh opportunities now springing up for both incumbent holding companies and promising challengers, The Drum explores what the deal is with all the global media pitches and how contenders can nail that pitch to CMOs in flux."
To read the article in full via The Drum please click here.

Request a copy of Media 20:20 here.
First featured on 19/04/2021