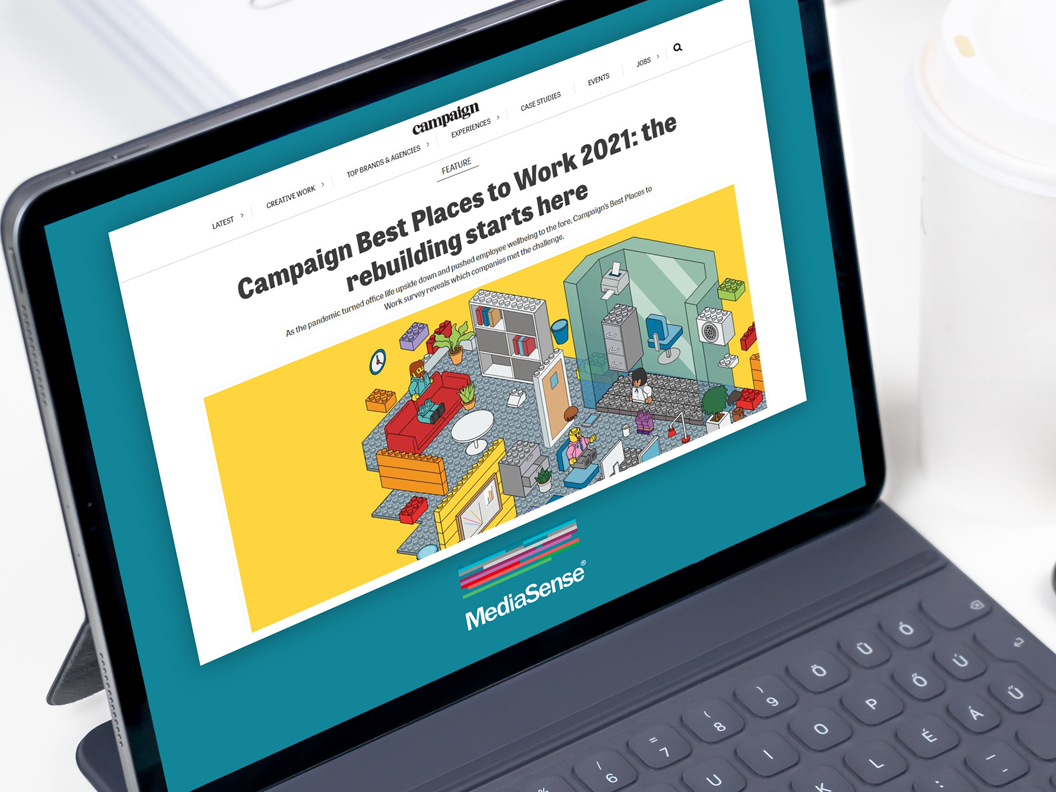 As the COVID-19 pandemic turned office life upside down and pushed employee wellbeing to the fore, Campaign's Best Places to Work survey reveals which companies met the challenge.
The initiative celebrates employers who have proved they know what it takes to create environments where people love to come to work. Identifying and recognising these outstanding workplaces is a joint effort by Campaign and Best Companies Group.
MediaSense are delighted to have been listed for 2021.
Campaign comments "The 90 businesses that have made the Campaign "Best places to work" grade are united in their recognition of this and, as such, deserve congratulations for making it through a tough year and coming out the other side as desirable employers."
Charlie Blum, engagement lead at MediaSense on the news: "The team are thrilled to have been acknowledged in this year's Campaign Best Place to Work. In what's been such a tough time for the industry, being shortlisted is such a testament to the teamwork, collaboration and support from all of our colleagues."