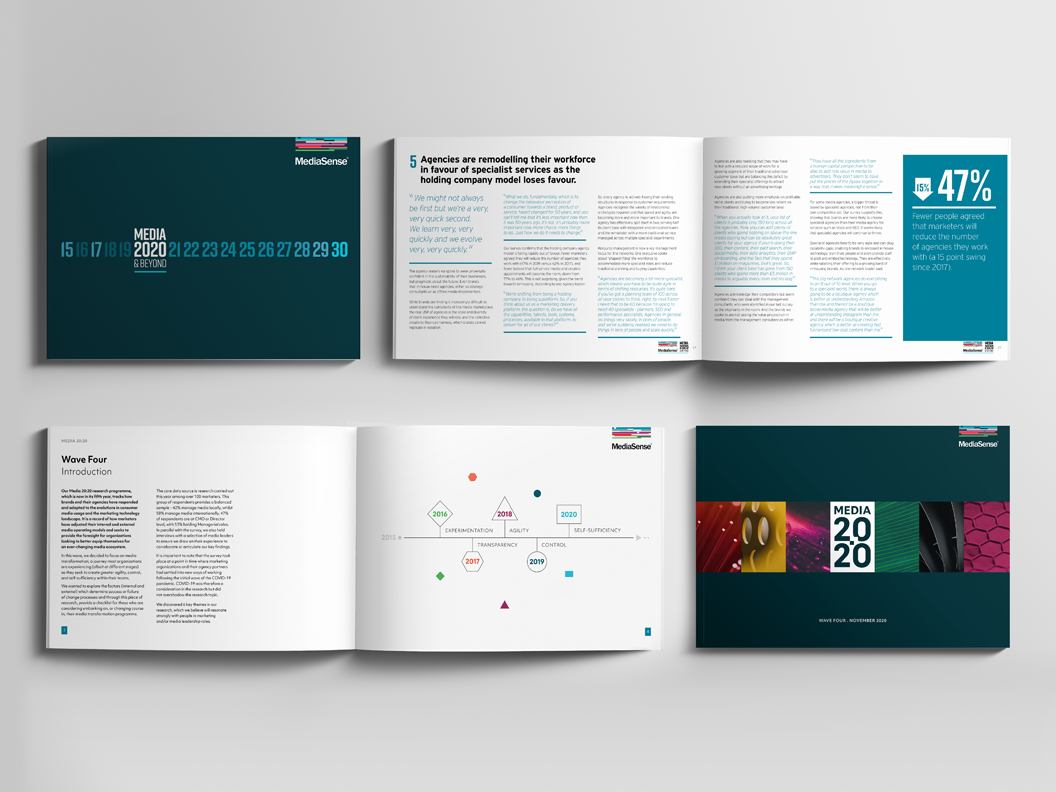 MediaSense's Media 20:20 research program, which is now in its fifth year, tracks how brands and their agencies have responded and adapted to the evolutions in consumer media usage and the marketing technology landscape.
The report serves as a record of how marketers have adjusted their internal and external media operating models and seeks to provide the foresight for organizations looking to better equip themselves for an ever-changing media ecosystem.
Our research combines industry leader interviews with a global survey of senior marketers – the findings make essential reading for CMOs, Marketing and Procurement Directors and Media and Digital teams.
2015 – 2020

In 2015's first wave of research, many brands were experimenting with their digital transformation journey – bringing in specialists and organising teams to deliver customer-centric marketing and communications. In 2017 brands were requesting transparency in their data, strategy and agency relationships.
In 2019 it was apparent that the evolution continued, but with an even greater proliferation of media operating models being pursued as brands find the structures and relationships that work their business. A new set of challenges had emerged, this time more human than technological.
2021
Wave four of our research is now live. More information here or register for a copy using the form below: