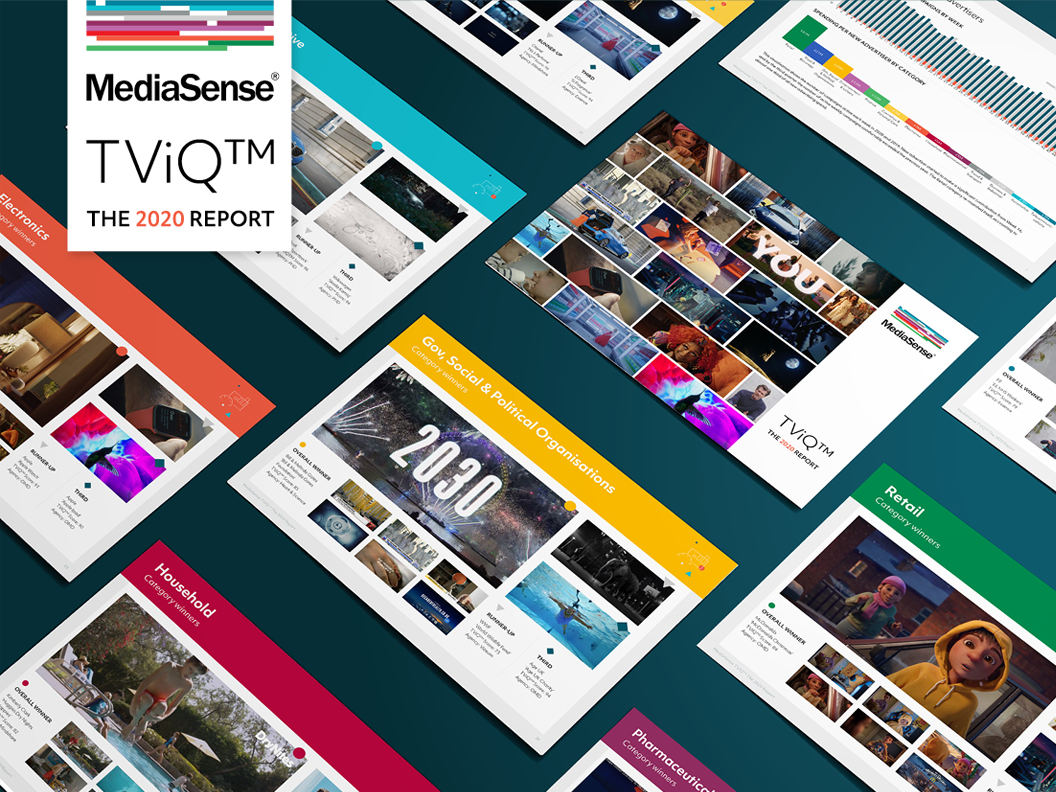 Independent global media advisor, MediaSense, releases TViQ™ 2020 report. Now in its fourth year, the report analyses, ranks, and scores every national TV campaign – finding over £150m in TV ad revenue came from new advertisers in 2020.
187 new-to-TV advertisers emerged in 2020 include Cazoo, Direct Wines, Tiktok, Shpock, Touchnote and Pensionbee. The £150m TV investment from new campaigns compensated for the 'lost' ad spend from brands which dropped out of TV advertising. 147 advertisers ceased activity in 2020 including Booking.com. TripAdvisor, Merlin Entertainment, First Choice, Marriott, Virgin Trains and Arcadia.

Andy Pearch, MediaSense Co-Founder on the report: "2020 was a unique year for TV advertising with unprecedented cross-sector upheaval and change. Despite the difficult climate, TV remains a powerful and effective medium and its ecosystem has become more diverse and flexible, enabling many DTC brands to maximise the opportunity to reach larger audiences"

REPORT INSIGHTS
• The TV advertising market shrank by £400m in 2020 versus 2019

• The net loss of spend from Automotive, Travel and Retail categories alone in 2020 totalled over £300m.

• The TV market experienced unprecedented upheaval, with many Travel and Automotive brands disappearing, Retail shrinking, Pharma and Grocery brands investing heavily, and Government advertising reaching unprecedented levels.

• As TV advertising prices dropped and lifestyles transformed, D2C advertisers came into the market, the Charity sector exploded into life and Online entertainment and social networks became household names.

• With the UK unlocked in late Summer 2020 the TV market was perhaps at its most diverse as Automotives and Travel categories returned, Retail advertising recovered, and new advertisers continued to proliferate.

• The Retail category has been transformed: it accounted for almost one third of all new advertising spend in 2020.

• In the final quarter, the number of active campaigns on TV far outstripped the previous year.
Request your copy of the 2020 TViQ™ report


2020 FULL YEAR WINNERS
Overall Winner
Apple 'Apple Christmas'
Sector: Electronic / TViQ™ Score: 97 / Agency: OMD




Runner-Up
BMW '1 Series'
Sector: Automotive / TViQ™ Score: 96 / Agency: Wavemaker




Third Place
Audi 'Q3 Sportback'
Sector: Automotive / TViQ™ Score: 96 / Agency: PHD

The above is a sample of the full 2020 report. Request your copy here