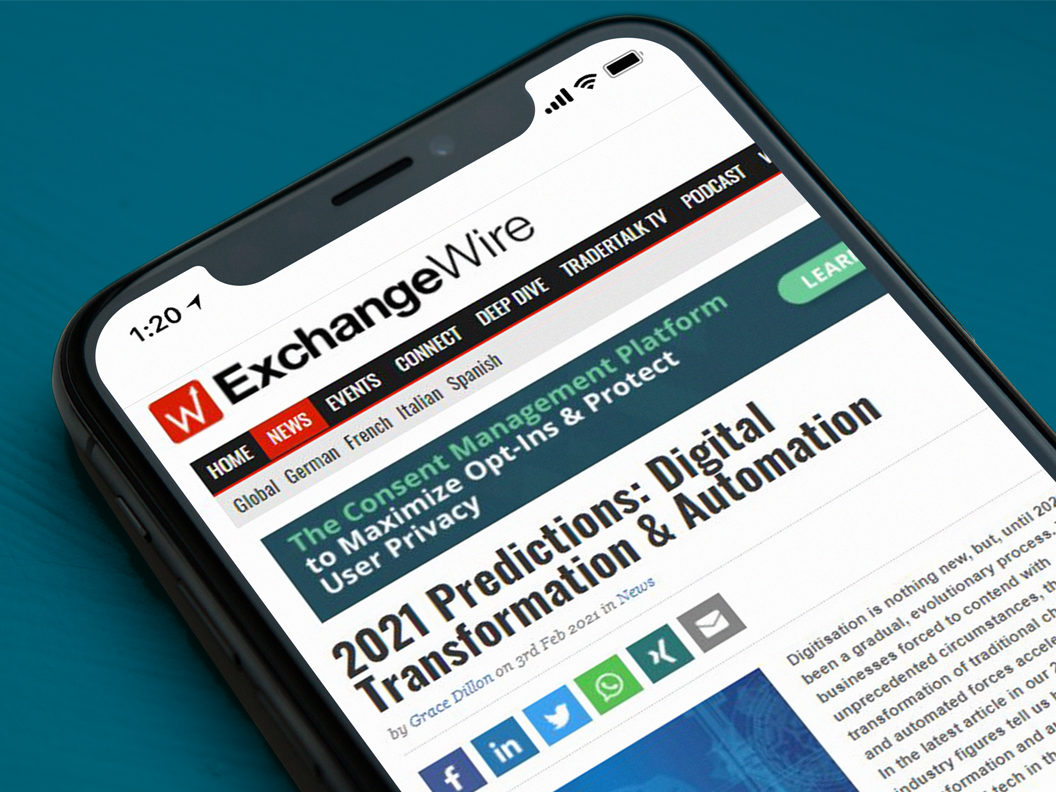 Digitisation is nothing new, but, until 2020, had been a gradual, evolutionary process. Yet with businesses forced to contend with unprecedented circumstances, the transformation of traditional channels into digital and automated forces accelerated at rapid pace. In the latest ExchangeWire 2021 Predictions series, industry figures explain how they think digital transformation and automation will continue to shape ad tech in the coming year.
MediaSense Managing Partner, Strategy, Ryan Kangisser:

'Brands will apply their new digital capabilities to build on 2020's progress'
Digital Transformation in 2021 is set to accelerate further, with many likely to build on the progress made through the pandemic. For many industries, COVID-19 has proved a catalyst in helping brands to fast track progress across many of their key transformational objectives, including ecommerce growth, acquisition and application of data, enhanced measurement (fuelled by data), greater agility and ways of working, and self-sufficiency through improved in-house capabilities. Through such adversity, many brands have been able to achieve long term transformation goals in a matter of months, leaving them in a much more advanced position going into 2021.
The progress and capabilities gained by brands through his period presents an exciting period for the industry in 2021 as brands look to lean in more to the supply chain, apply their new-found capabilities and evolve the relationships they have with their agencies, technology and measurement partners. In all cases, brands will be looking to their partners to better organise themselves around their needs (strategically and operationally) and provide much greater flexibility and transparency in how they can create value together. For agencies, this will manifest through further expansion of in-housing or hybrid models whereas for technology and measurement partners, they will be expected to offer more bespoke solutions which are compatible with internal capabilities. Clearly those who can provide solutions which accelerate an organisation's transformation agenda and deliver utility over dependency will be successful in 2021.

Read the article in full here with additional views from Tony Marlow, CMO, Integral Ad Science, Simon Barnes, group commercial director, tmwi, Daniel Reina, CEO, TappX and Pierce Cook-Anderson, country manager Northern Europe, Smart AdServer.