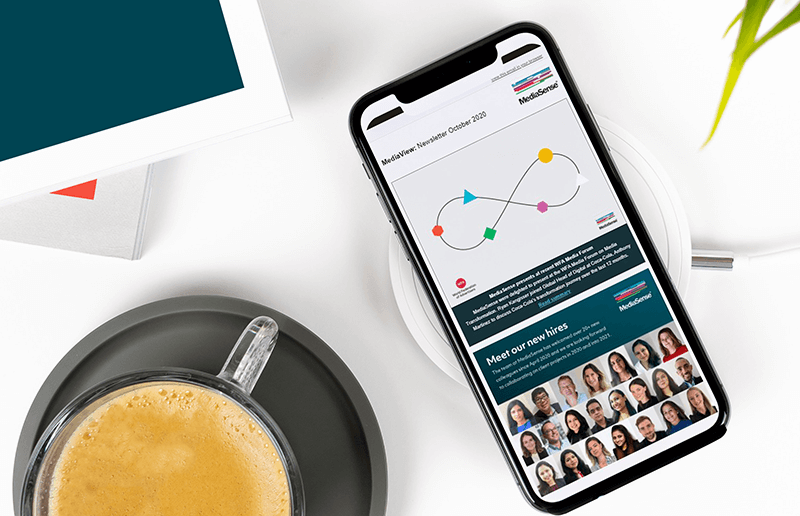 Welcome to the October 2020 edition of MediaView, MediaSense's monthly media and marketing newsletter.

CONTENTS: 

MediaSense Expands Client and Business Operations Teams
Aparna Potdar joins MediaSense as Head of Operations, Nicola Poynter joins as Head of Products and Julian Smith joins as Business Director.

Full update.

MediaSense presents at recent WFA Media Forum
MediaSense were delighted to present at the WFA Media Forum on Media Transformation. Ryan Kangisser joined Global Head of Digital at Coca-Cola, Anthony Martinez to discuss Coca-Cola's transformation journey over the last 18 months. 

Key findings. 

Media Management in a New World – Planning for Agility and Flexibility
MediaView catches up with David Strome to discuss pitch management and digital transformation in the climate of a NY lockdown.

Read the Q&A. 

A Life without Third-Party Cookies, What Could It Look Like?
Jonathan Ho investigates the evolution of the first-party cookie as it gears up to comply with an ever-increasing number of global privacy laws. 

Read the article.