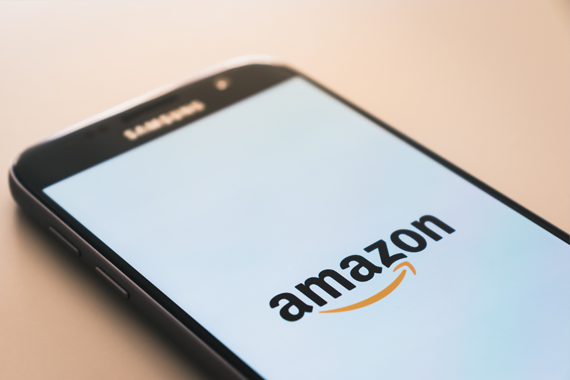 2019 has marked a potentially significant shift in the battle for dominance in the advertising industry against the duopoly of Google & Facebook. Amazon advertising revenue has soared 37% in the last year, directly eating into Google's market share. Amazon's aggressive, expansionist business model has helped achieve this, acquiring businesses across strategic areas of the supply chain to help bolster their overall offering to customers.
Sizmek Acquisition
With their latest acquisition of Sizmek, Amazon gain a significant technology asset and another core component to add to their evolving advertising ecosystem. Sizmek previously operated as an independent ad-server, providing clients with a way to host digital display and video creatives within a tracking ecosystem outside Google's dominant DoubleClick Campaign Manager. Sizmek provides tracking, measurement and reporting capabilities for digital activity with links to attribution to measure sales, and dynamic creative to serve multiple creatives variants to users depending on different signals picked up online.
The real value of the acquisition will likely come from the richer picture it provides Amazon of the online advertising industry, with increased data bolstering their own measurement, analytics and attribution. Historically, a key drawback for agencies using the Amazon DSP has been the sophistication of targeting and reporting; reducing their ability to optimise campaigns. The addition of Sizmek to the Amazon ecosystem could help accelerate their capabilities in this area and provides a powerful attribution tool.
Content Investments
Amazon's expansion has been in no way limited to the ad-tech space. In June of 2018, it was announced Amazon had won the rights to livestream 20 Premier League matches a season for the next three seasons. This came soon after winning exclusive UK rights to show the US Open Tennis and ATP World Tour. Coupled with streaming platform Twitch, Amazon is building a direct relationship through content with online viewers who are becoming more challenging to reach across linear TV.
More recently in May, Amazon created waves in the food courier market when they reportedly invested £457m in Deliveroo. Though this move has been stymied by the CMA whilst they explore possible violations of competition rules, it is yet another instance of Amazon's dispersion into different verticals. As Amazon continue their aggressive acquisition strategies, their view of a consumer will become more complete creating a rich database that advertisers could use to effectively communicate with consumers.
How Can Advertisers Leverage Amazon's Position?
The success of Prime Day solidifies Amazon as a central purchase destination and further product developments have improved their advertising offering. The rise of Amazon search is increasingly driving a need for a holistic platform strategy utilising display and video channels to combine with search and store page activity. Below we have summarised 4 of Amazon's advertising products which can drive value for advertisers:
Store Page – Creating a microsite for one's brand & products will create a natural destination for consumers seeking a more seamless journey to purchase. This is especially relevant for FMCG brands.
Sponsored Products – Product listings based on keyword searches on Amazon can be utilised to drive traffic to desired products.
Sponsored Brands – Similar to product listings these appear through keyword targeting, however they offer the opportunity to showcase multiple products and direct users to a custom landing page.
Display & Video – Beyond the Amazon ecosystem advertisers can access Amazon data via their DSP to reach users across the internet in programmatic formats.
With the vast opportunities available to advertisers, there is undoubted value in leveraging the various options to drive revenue and engagement with customers. At the same time, there are some key factors to consider:
Ownership & Integration
Several different teams within an organisation can interact with Amazon; from brand marketing to shopper marketing, performance marketing to IT.  As such, a clear Amazon strategy is the starting point to avoid creating silos which do not combine or enable a unified and consistent voice when dealing with Amazon. 
Customer Centricity
Advertisers should assess how Amazon platforms can be leveraged to enhance user journeys, particularly in the retail space if their products are available on Amazon. Importantly the focus should be on building out a user journey that is consistent with other brand experiences and retail journeys to ensure a seamless user experience. Creating a customer led strategy will be key for brands hoping to integrate digital channels and link brand and performance activity.
Talent & Workflow
Operating Amazon's products across sponsored listings or display & video requires specialist expertise and new processes.  However, as the market moves towards greater consolidation of technology and streamlined processes, the risk is that Amazon is overlooked in the search for workflow efficiencies.  Brands therefore looking to drive growth and innovation through their digital ecosystem must ensure they have the talent and an open approach to ensure technology selection is based on effectiveness rather than legacy processes and convenience.
Data
With every acquisition, Amazon enhances their customer database and expands their targeting capabilities available to advertisers. While the sophistication of their advertising platforms may take time to catch up with Google & Facebook in terms of algorithmic optimisation, the vast, unique datasets Amazon have access to will provide a competitive advantage if advertisers can leverage them. This could provide a great opportunity to reach new customers and measure success through direct sales attribution.
Given Amazon's developments over the last year, one thing we can be sure about is further evolution and new products to offer advertisers. Advertisers should expect change and adopt agile processes to help capitalise on the opportunities presented by Amazon in the future.