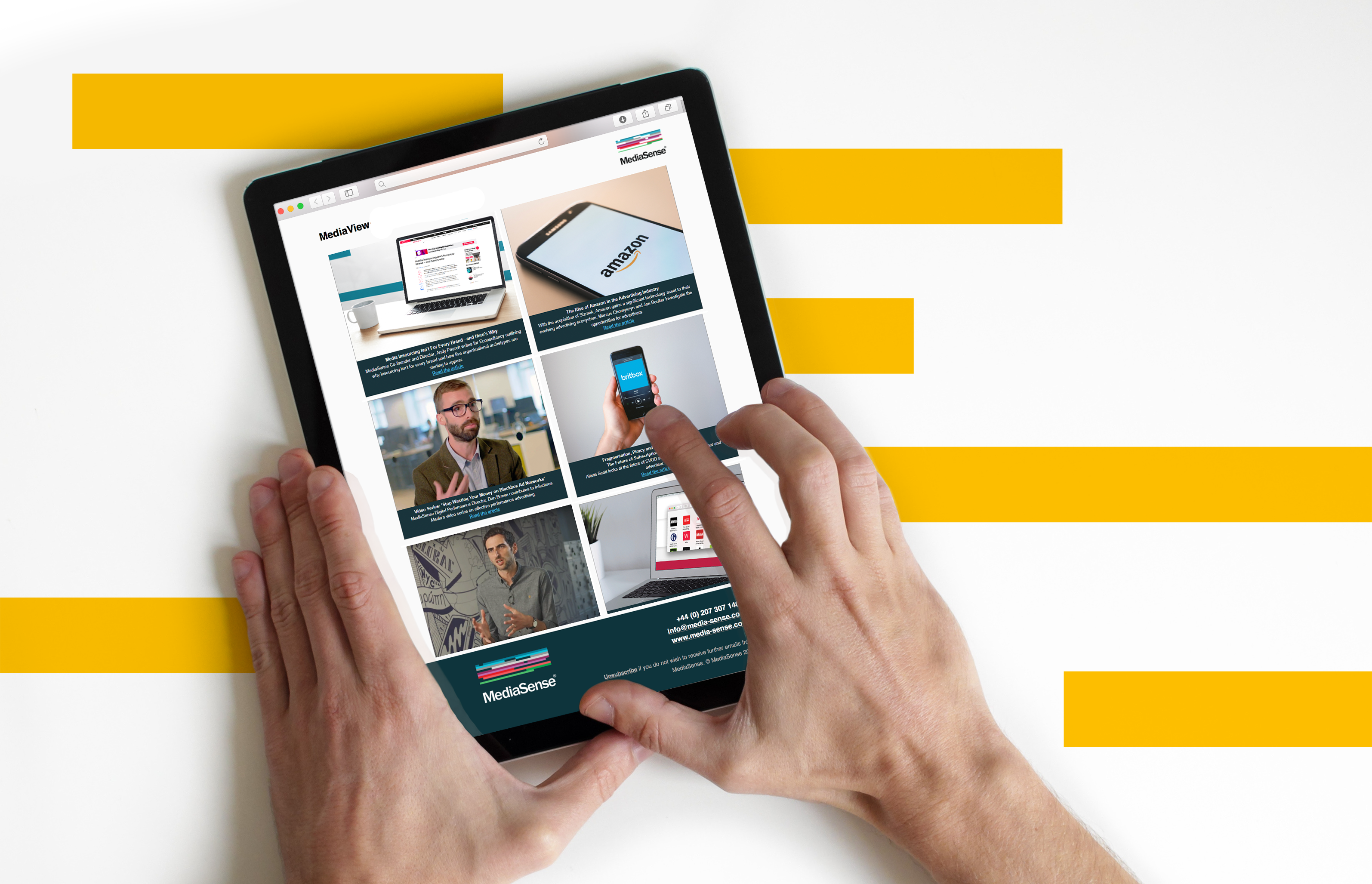 Welcome to the July edition of MediaView, MediaSense's monthly media and marketing newsletter.
Contents
Media Insourcing Isn't For Every Brand – and Here's Why

MediaSense Co-founder and Director, Andy Pearch writes for Econsultancy outlining why insourcing isn't for every brand and how five organisational archetypes are starting to appear.

The Rise of Amazon in the Advertising Industry

With the acquisition of Sizmek, Amazon gains a significant technology asset to their evolving advertising ecosystem. Marcus Chomyszyn and Joe Boulter investigate the opportunities for advertisers.

Fragmentation, Piracy and Cost to the Consumer – The Future of Subscription Video on Demand? 

Alexis Scott looks at the future of SVOD services for both the consumer and advertiser.
Video Series: 'Stop Wasting Your Money on Blackbox Ad Networks' 

MediaSense Digital Performance Director, Dan Brown contributes to Infectious Media's video series on effective performance advertising.
Marketing Strategy for Multilingual Digital Content

Ryan Kangisser, MediaSense Partner, Digital contributes to The Telegraph Media Group's "Great British Business Campaign" video series. 
News in Brief – A Topical Look at a Month in Media and Marketing

Callum Ingram and Ali Ahsan round up a month in media and marketing.