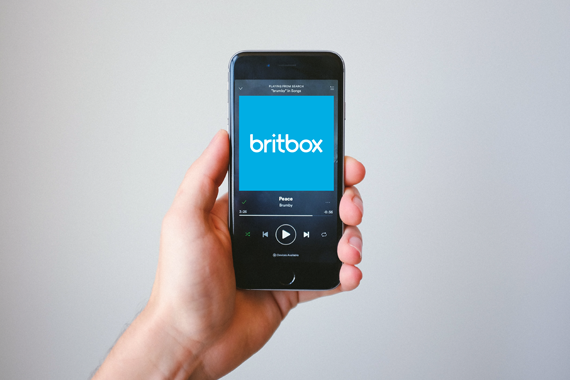 The year is 2009, Barrack Obama has just been inaugurated as president of the USA, Susan Boyle is wowing both judges and audiences on Britain's Got Talent and a collection of UK broadcasters are launching "Project Kangaroo". Project Kangaroo saw ITV, BBC & Channel 4 pool resources to create an online TV platform. At least, until the Competition Commission deemed the proposal a threat to the UK's VOD marketplace, still in its fledgling days. In 2009 'legitimate' viewing options were still finding their feet in the marketplace and huge amounts of content was being pirated via peer to peer platforms and illegal streaming services.
Subscription 2.0
Fast forward to 2019 and the digital landscape has changed significantly. The subscription video on demand (SVOD) market has boomed over that time with Netflix subscriptions reaching 11.47 million households in Q1 2019, Amazon Prime reaching 5.96 million & Now TV up to 1.62 million.* This rise in streaming options has catalysed a fall in traditional TV viewing as digital savvy audiences move away from scheduled airtime and consume their content when they like and where they like.

With these numbers it's easy to see why it would make commercial sense to develop SVOD. Disney+ is launching in the US later this year, with plans to move internationally in the future. It's also no surprise that BBC & ITV are bringing their BritBox service to the UK market shortly from Q4 onwards. For £5.99 a month, subscribers will have access to a back catalogue of hit shows from both parties.
Consumer Costs
For a consumer, the appeal of subscription services is the offer of a wide variety of programming choices in one place with stream quality guaranteed, and no deadlines (unlike broadcast video on demand (BVOD) which tends to limit availability of shows after a set period). However, when the marketplace becomes increasingly fragmented, the pool of content on each service will become a little bit smaller. Multiple subscriptions will be required to access the range previously available under just one or two domains. Subscription costs fo the typical consumer are likely to increase quite rapidly to £15 or £20 per month. For access to all services you could be looking at upwards of £50+ a month. For many consumers this may no longer be considered a "negligible" cost.
The threat of piracy was prevalent in 2009 and although the debate around piracy has been somewhat diluted by the rise of legal online video platforms, it never really went away. For many, torrents continued to be the number one way to access the latest film & TV offerings over the last decade. If anything, piracy rates have risen over the years with HBO big hitters like The Walking Dead & Game of Thrones topping "the piracy charts" and making headlines for it. The premiere of Game of Thrones' final season was estimates to have been streamed or downloaded illegally more than 54 million times in the 24 hours after it first aired.
If access to SVOD becomes more fragmented & expensive for audiences, there is a higher risk of previously loyal customers turning towards the likes of Pirate Bay.
Cumulatively, these effects could slow the growth and profitability of the SVOD sector, increasingly the pressure on providers to supplement subscription revenue with ad revenues.
Effect on Advertising

While SVOD platforms are for the most part advertising free (Amazon Prime features trailers for other Amazon shows only as does BBC's iPlayer) there are some watch-outs for both advertisers & BVOD content providers.
Platform owners  should consider the quality of the "viewing experience", ensuring advertising does not interrupt the viewing experience in a detrimental or persistent fashion. High quality content which encourages viewers to engage on or soon after air date will also encourage audiences to remain faithful to BVOD platforms.
For advertisers, while traditional TV advertising remains incredibly effective, to maintain reach across demographics will require a boost elsewhere on the AV schedule. BVOD currently offers prime opportunities to find the harder to reach audiences. Choosing how to deliver this activity, drawing on programmatic capabilities & data to deliver smarter, targeted content will be key. Increased reliance on technology by consumers will require advertisers to continue to evolve strategies, remaining agile and choosing the right platforms to reach their target audiences & drive ROI.
For more advice on how advertisers can make the most of their BVOD activity you can read a previous MediaView article from MediaSense Digital Performance Director, Dan Brown here.