Client Challenges
TV is the most important awareness channel and the most dynamic, yet brands have to wait months for periodic audits by which time it's too late to take action or course-correct.
SCORING
TViQ™ delivers user-defined quality and cost scores and rankings for every major TV campaign. Users can immediately see how performance is trending period on period and year on year.
PERFORMANCE TRACKING
TViQ™ provides side by side comparison of campaign performance for whole categories and specific competitive sets. Data is processed and visualised as soon as consolidated ratings are available enabling continuous, weekly campaign oversight.
Why choose TViQ™?
Visibility and oversight of TV campaign performance as soon as your TV campaign data is 'live'.
Comprehensive metrics including advertising spend, cost per GRP, cost per reach, placement quality, timebands, affinity and reach.
Rank and score all your campaigns against the competitors of your choice, with results viewable via a TViQ™ PDF report or bespoke online dashboard.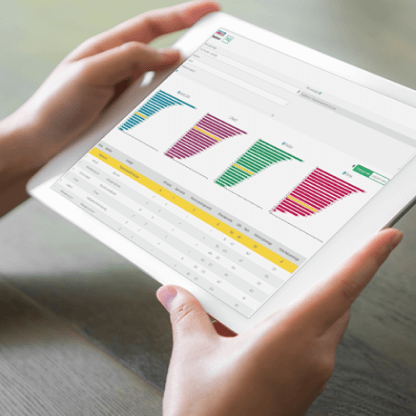 Please enter your information to request a demo.