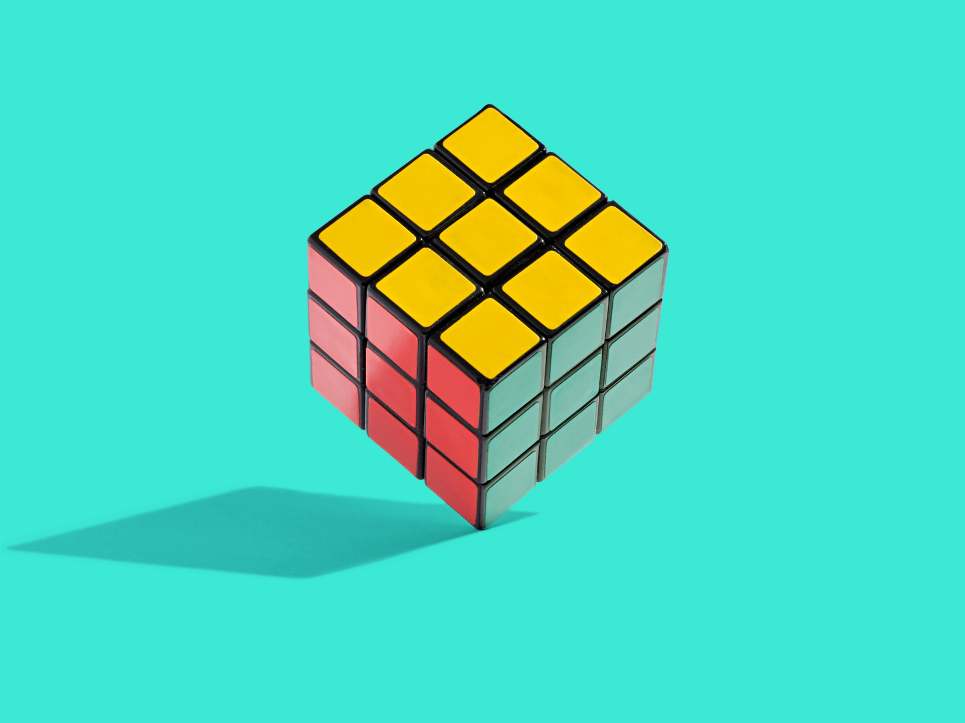 In the past decade, the industry has seen huge growth in the development of in-house and hybrid models, with many advertisers enhancing their in-house capabilities. Our Media 2025 study for example, highlighted that 45% of brands were looking to in-house aspects of their media investments. The motivations are rarely the same, but neither are the results.
With continued economic turbulence, it is natural that advertisers have looked to in-housing of their media buying as a potential vehicle to help drive efficiencies. But is efficiency the right rationale?
Whilst efficiencies may be the initial 'hook', the motivation can be much broader with many in-housing journeys centring on better equipping an organisation for the digital world. Use cases often include (but are not limited to) the following:
Unlocking agility and speed in media activation
Greater control, visibility and transparency
Increased learnings and actionable insights
Ownership of data
Reducing reliance on external partners
Embedding deeper category and product understanding
With many of these enablers in place, there is a strong perception that brands will gain a competitive advantage from their ability to operate at speed and through better access to data, unlock more meaningful insights which drive action. Efficiencies may follow, but so can marketing effectiveness.
Therefore, focusing exclusively on efficiencies can be misleading. This is because efficiencies need to be considered in the context of the level of media investment, complexity of organisation (structure and culture) and nature of requirements (channels, markets, external agencies, languages, stakeholders etc.). Accordingly, many brands have been unable to extract (at least short term) efficiencies through the inherent complexity within their own organisations.
The pandemic has also had a profound impact on this question of efficiency, with unique challenges heightened around talent, organisational design and shifting attitudes towards fixed cost and headcount.
What's Changed?
Organisational change – Covid forced many organisations to mobilise in a way they had not done previously and fundamentally shift from a channel to consumer-centric organisation. In doing this, it exposed acute silos between marketing, in-house and agency teams, highlighting a need for simplification and integration (over specialisation and separation)


'Great resignation' – As highlighted in our 'Media's Got Talent' study, 77% of organisations identified scarcity of talent in their organisation, with part of this exacerbated through a sustained period (during the pandemic) of high staff turnover and cautious hiring

In many cases, workers were leaving companies faster than they were able to replace them. With the corollary of increased scarcity across key capabilities (e.g. ecommerce, performance marketing and data), salary inflation started to clash with established salary bands and structures (for in-house teams)


Media inflation – Sustained market turbulence through economic volatility, geopolitical ripple effects and continued media proliferation were all contributors to the levels of media inflation that had not been seen for some years. The higher costs created across the supply chain invariably led to increased media costs for advertisers and the need for more choiceful investments


Regulation and trust – Governments around the world are becoming more concerned about the power and influence of big tech, particularly with regards to data privacy and anti-competitive practices. This has led to increased scrutiny and demand for the regulation of the industry, making it harder for advertisers to reach their target audiences

Furthermore, advertisers are growing increasingly weary due to concerns around data privacy, use of personal data and lack of transparency. In the context of in-housing, this has increased the need for governance and oversight, often involving expanded teams as well outside counsel


Economic turbulence – With many businesses having been challenged in recent years whilst simultaneously searching for growth and profitability, discretionary investments and headcount linked to advertising have naturally received greater scrutiny. As highlighted through the pandemic, flexibility can be a key superpower. Accordingly, many have questioned whether the model can be sustained through such turbulence due to the fixed cost and headcount that comes with an insourced model
Changing the Dialogue
Ultimately, the success of in-housing media functions profoundly depends on the organisation's objectives, expectations, willingness to transform itself to support the new set-up and most importantly, how they set themselves to measure the results.
Efficiencies can certainly be unlocked. But these should be viewed over a longer period and alongside the other (often more material) strategic and operational benefits highlighted earlier.
Consequently, measuring the success of an in-house team is one of the most challenging parts of every transformation. Setting the right objectives and KPIs from the beginning is critical to measuring the success of the in-housing model, not only against the deliverables from the previous model, but by also benchmarking against the industry and taking into consideration the industry challenges (such as inflation, media proliferation and the talent crisis). In addition, it is important to try to quantify some of the intangible benefits around speed, agility, ownership of data and accelerated digital transformation.
Key Recommendations
Based on our experience of supporting brands through successful in-house transformations, below you will find some of our key recommendations:
Start with clear short, medium and long term goals for your in-house journey, considering both efficiency and effectiveness levers
Gain leadership alignment and sponsorship to implement and govern a new model
Design an in-house structure that is flexible and scalable enough to adapt to shifts in strategy and executional requirements
Define requirements from outside departments (e.g. IT, Finance, Legal, Compliance, Risk, Procurement, Marketing) to drive cross-departmental integration and support
Create sufficient breadth in the team structure to enable room for development and growth at all levels
Identify the skills and competencies required so that the right talent is hired
Address any process blockers which may inhibit the ability to operate with speed and agility
Invest in focused learning and development programmes to ensure talent progression and innovations are leveraged
Determine specific requirements where outside (i.e. agency) support is required, and design a service model to allow external partners to seamlessly interact with in-house teams
Develop clear processes and ways of working for how in-house teams should interact with associated departments, including service level agreements and routines that build clarity and confidence
Implement governance programme for how the in-house team will be performance managed and held accountable
To discuss your in-housing requirements further, contact leo.oliveira@media-sense.com