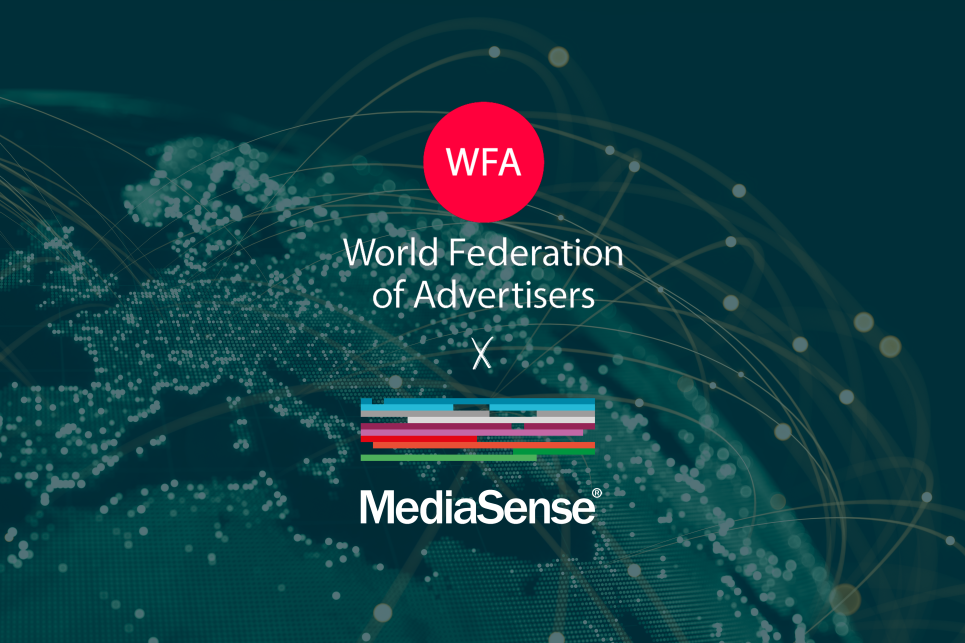 Global media advisors, MediaSense announces strategic partnership with the World Federation of Advertisers (WFA). The partnership establishes MediaSense as WFA's Media Transformation partner, providing expertise, thought leadership & insight to its membership of 150+ global advertisers.
The strategic partnership builds on a number of years of collaboration between the WFA & MediaSense, including recent co-authored research on Global media talent and Working/Non-Working taxonomy.
"We are thrilled to be partnering with the WFA as their global media transformation partner," said Ryan Kangisser, Managing Partner, MediaSense. "The last 2 years has seen unprecedented levels of transformation occurring across brands' internal and external organisations, as they seek to establish more agile, consumer-centric operating models. We are excited to share our deep experience and expertise in this area with WFA's membership and guide them on their transformation journeys."
Matt Green, Director of Global Media Services, WFA comments: "Alongside the contributions they've made to a number of recent joint projects, MediaSense's proven track record in the area of media transformation makes them a valuable addition to our Strategic Partner programme. Media transformation is a key priority for our members and we're looking forward to a relationship intended to provide even more insights, tools and utilities to the Media Forum network."

About the World Federation of Advertisers:
WFA is the only global organisation representing the common interests of marketers. It is the voice of marketers worldwide, representing 90% of global marketing communications spend – roughly US$900 billion per annum.

https://wfanet.org

About MediaSense:
MediaSense are independent global media advisors. We build high performance media operating models and unlock value for the world's leading brands. We do this by evaluating all aspects of our clients' internal and external agency media operating model, and their media supply chain.

MediaSense delivers media programmes in three core areas: Models, Partners & Analytics.
Engineering Value. Navigating Change.
Contact us/Socials:
info@media-sense.com
media-sense.com
@MediaSense
More info at WFA here