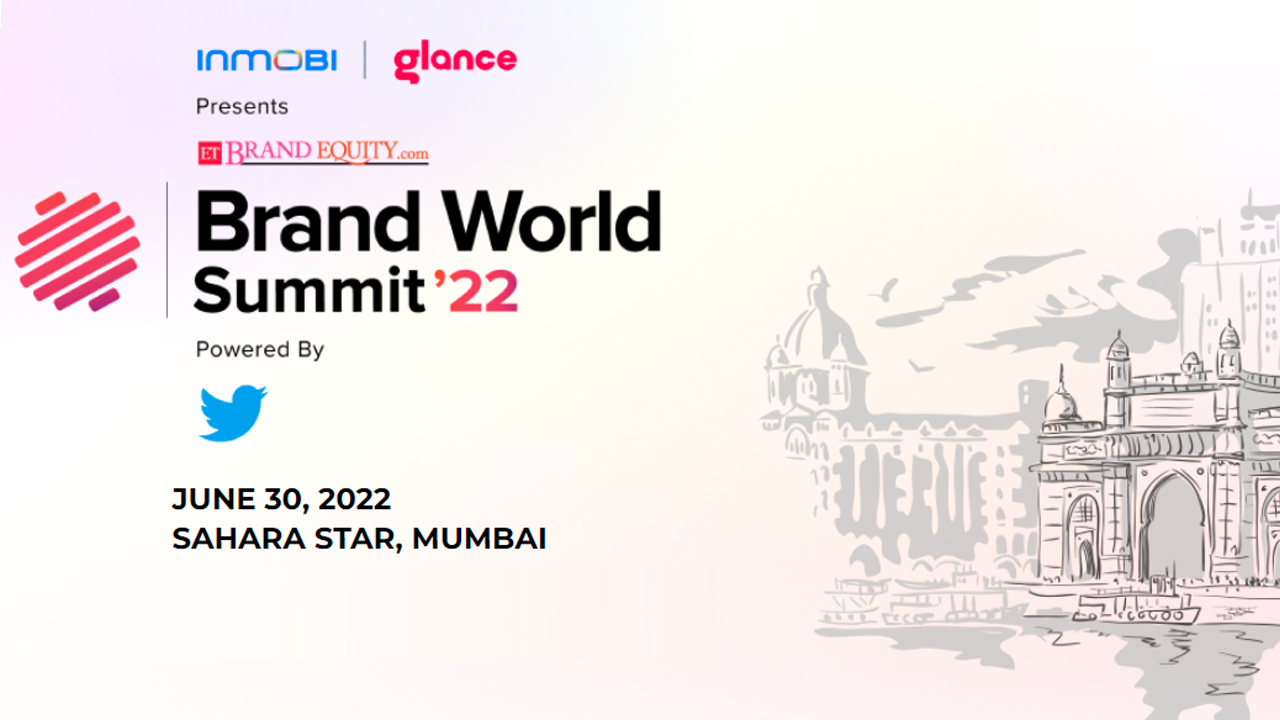 Amidst Mumbai's pouring rain and current political changes, MediaSense India team members Nishita Godambe and Aakriti Jain attended the fourth edition of the Brand World Summit at the Sahara Star. An event which saw a congregation of the biggest brands and marketing leaders discuss industry trends, challenges and future opportunities.
A knowledge-enriched day started with a presentation from Sharad Agrawal, Head of Lamborghini India, followed with perspectives, experiences and passionate talks from brands like Tata Motors, Jeep Stellantis, Aditya Birla Capital, Pepperfry, AB InBev, The Body Shop, Dabur, Twitter, and many more.
With such a broad and talented line-up, the team share five key takeaways from the Brand World Summit:
1] India is still one of the most attractive destinations for global brands, including the super-luxury brand sector. It is the third highest billionaire population in the world and projected to grow at 39% in next five years. Although there are pressing challenges regarding the current taxation system and infrastructure, brand marketeers are overcoming these with e-commerce, customer-centric and innovation-driven approaches to marketing.
2] Brands are merging customer journeys in the physical and digital spaces – having a separate offline and online strategy is thing of past as advertisers now look to marry offline and online. Many discussions cited breaking down working silos between various departments and partners; marketing, tech, media, creative – "The best problem-solving happens when everyone collaborates to discover marketing solutions to brand problems and not just approaching each media differently with microscopic vision" Shubhranshu Singh, Vice President – Marketing Domestic and IB, CVBU, Tata Motors.
3] Many brands are still trapped in labeling media in two silos of 'traditional' and 'digital'. In reality, consumers are not particularly media-focused – e.g., a person reacts to a print ad and creates a buzz online – brands should always look for a bottom-down approach and plan a media based on problem solving and KPIs – instead of having separate TV-plans, Digital-plans, OOH-plans, etc.

4] Content is still a buzzword for marketeers and although content consumption is going up (almost at >5hours per day in India), the consumer attention span combined with clutter, makes brands struggle with a desire to get or go "viral".

5] Test and learn has never been more relevant. Successful and legacy brand building happens with innovation and pioneering initiatives – any organization which thrives to innovate should encourage internal idea-sharing and risk-taking – "good ideas can come from anywhere". It's also equally important to avoid discouraging team performers from risk-taking by punishing them for failures – as rightly shared by Harsh Mariwala, Founder and Chairman, Marico Limited "Failures are part of risk-taking and should be backed by Leadership Teams with thoughtful processes in place and clear communication."

For more information or to hear how MediaSense can support brands in-market contact us