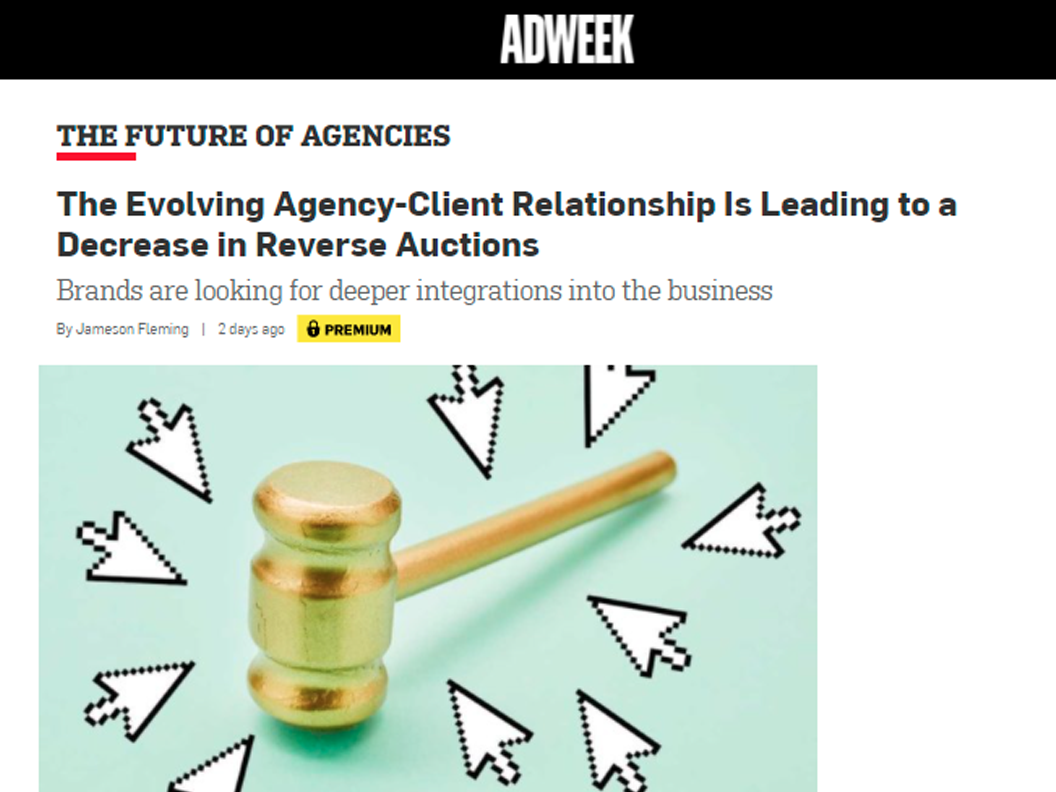 Adweek reports on the decline in reverse auctions and how price is factoring into global media reviews.
Ryan Kangisser, Managing Partner, MediaSense contributes, stating that agencies are leaning more heavily into specialised services, making the capabilities they offer potential clients no longer comparable to competitors in a way that results in an auction.
As brands invest in digital transformation and recognize the need for different or better capabilities, they're willing to pay more for an agency's work: "It's been such a challenging period for agencies because they aren't responding to an RFP in the way they always have,"
With additional views from the Association of National Advertisers, the 4A's and multiple agency leaders, Adweek members can read the article in full here.
First featured on 23/10/2021