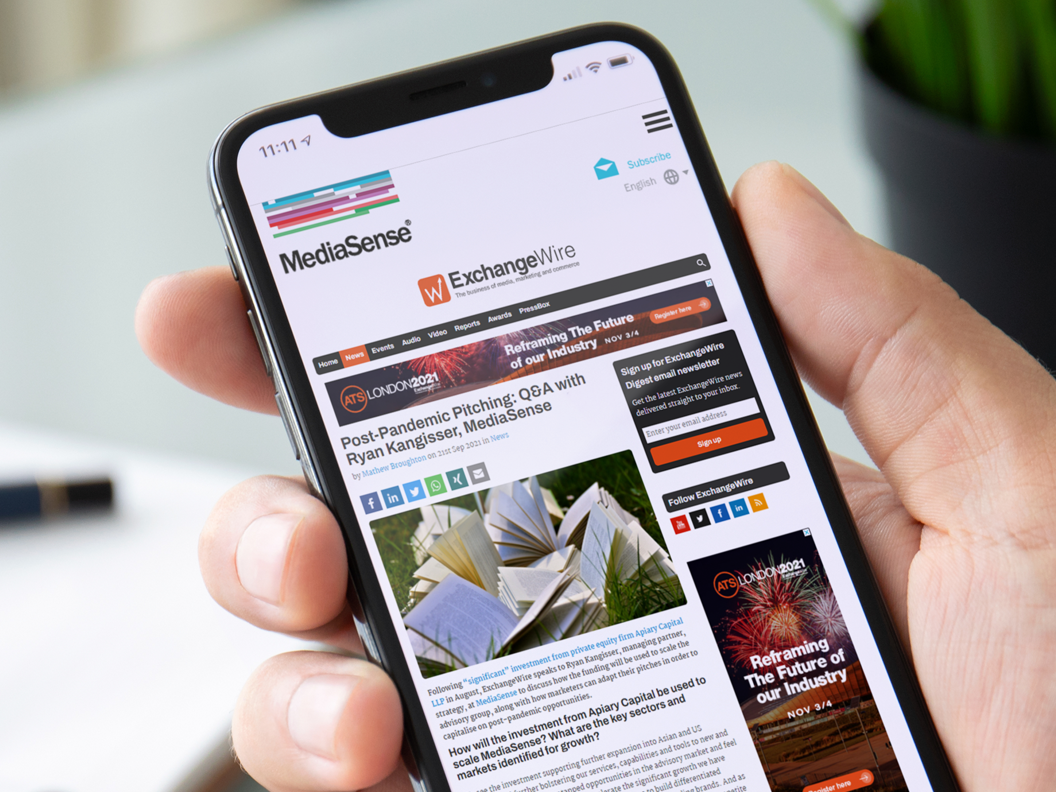 Ryan Kangisser, Managing Partner, MediaSense talks to ExchangeWire, discussing how MediaSense's recent funding from Apiary Capital will be used to scale the advisory group, along with how marketers can adapt their pitches in order to capitalise on post-pandemic opportunities.

How will the investment from Apiary Capital be used to scale MediaSense? What are the key sectors and markets identified for growth?
We see the investment supporting further expansion into Asian and US markets, and further bolstering our services, capabilities and tools to new and existing clients. We see untapped opportunities in the advisory market and feel this investment will enable us to accelerate the significant growth we have experienced over the last five years, and continue to build differentiated services which deliver value and growth for the world's leading brands. And as the ecosystem continues to grow in complexity, we see an increasing appetite from advertisers looking for trusted advisors who can unlock greater value, and navigate them through such change.

What are the key challenges, and opportunities, for advertisers as global markets recover from the coronavirus pandemic? What habits formed over the pandemic will consumers likely retain?
Advertisers have learnt valuable lessons during the pandemic, and will emerge stronger after the progress made in their respective transformation programmes. Many have used the time effectively to reorientate their organisations to be more self-sufficient, and in doing so unlock agility in how they operate, consumer centricity in how they are structured, and data-driven in how they think and act. It has forced many advertisers to question the capabilities which exist in their organisation (and external partners) and become more precise about the capabilities (people, data, technology, etc) necessary to support growth. This surgical focus will undoubtedly remain, and will permeate through to agencies, platforms, and technology vendors, with advertisers being far more selective about their partners and ways of working, which will best complement their organisation and mindset.

How has the process of the media pitch evolved over the last year? How have the general criteria for a successful pitch changed?
The process has changed markedly with a much greater focus on agencies as transformational agents, rather than executional partners. This has been informed by the progress made by many advertisers on their internal operating models, meaning they are going to market with greater clarity on what they expect from their agency partners i.e. what we do and what they do. Accordingly, the criteria has shifted to give much greater weight (and focus) towards agency operating models and differentiated capabilities across areas such as data, technology, e-commerce, and content. The pitch has also become more practical and "hands-on" with a stronger desire from advertisers to lean into the tools, ways of working and delivery of agencies through live challenges.
First featured in ExchangeWire on 21/09/2021