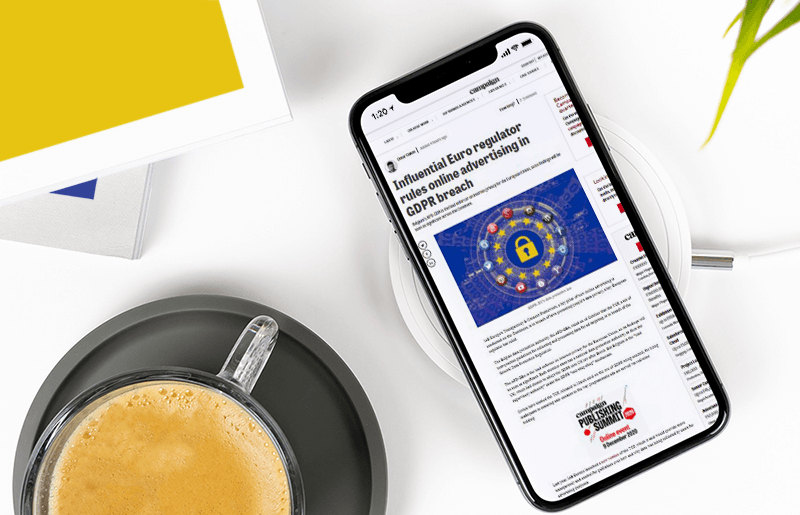 With regulators ruling IAB Europe's Transparency & Consent Framework is in breach of laws protecting people's data privacy, MediaSense experts outline advice for advertisers:
All advertisers using the existing IAB Framework, particularly those that use it as an off-the-shelf solution, will need to segment all data captured since GDPR came into effect.
If the IAB's appeal against the TCF ruling is unsuccessful, then this data may need to be removed from all systems as it was not collected using the correct consents.
What to do until that appeal is heard? A good start would be to conduct an independent assessment of any consent frameworks you currently have in place to ensure they are as GDPR compliant as you assumed.
The ruling is the clearest illustration yet that Real-Time Bidding and GDPR methodologies inherently appear to contradict each other, which could spark considerable changes across the online advertising ecosystem, particularly within buying platforms such as Google's DV360.
The removal of third party cookies may help bridge the gap a little, but will not be a panacea. Reliance on pure Third-party data will inevitably have to be reduced in the coming years, placing even more importance (if that is even possible) on First and Second party data as the core of digital marketing.
Advertisers should start discussions with agency and technology partners to identify potentially at-risk strategies and closer relationships with Supply-Side Platforms and Exchanges could help highlight compliant future opportunities to shift towards.

Sign up to receive the latest media insights directly in your inbox via the form below or talk to one of our experts about digital data measurement and GDPR directly.