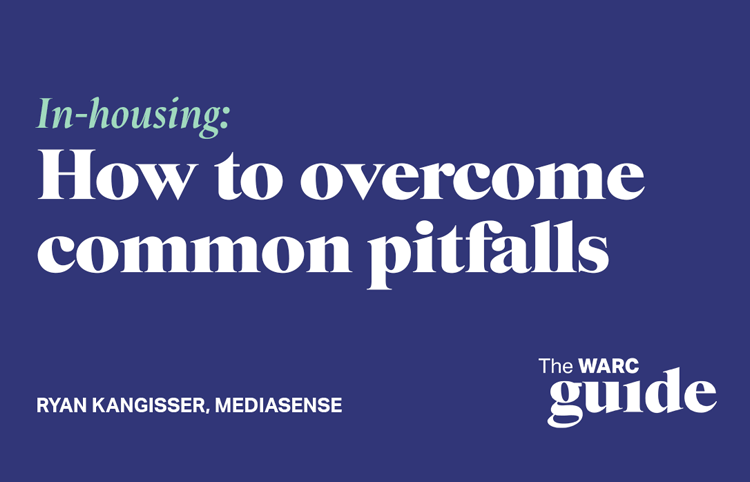 MediaSense Managing Partner, Ryan Kangisser contributes to the WARC Guide on structuring for effectiveness. This stand alone article focuses on In-housing strategy.
Summary
While in-housing has afforded many benefits to brands, the organisational challenges of implementation can be far-reaching.
A key driver towards self-sufficiency has been to achieve greater control, visibility and speed.
A significant majority of brands are planning to bring more media functions in-house, but a minority (27%) intend to do their own programmatic buying and even less (17%) are considering insourcing media buying.

Key Takeaways
Seeking the right training and investing accordingly will provide teams with both the depth and breadth to become subject matter experts (depth) and better citizens of the brand (breadth).
In-housing, without careful strategy, can deepen silos within an organisation and undermine customer centricity.
The legacy approach or organisation of marketing activity by channel needs to evolve towards one which is organised around the consumer.

WARC subscribers can read the article in full here.