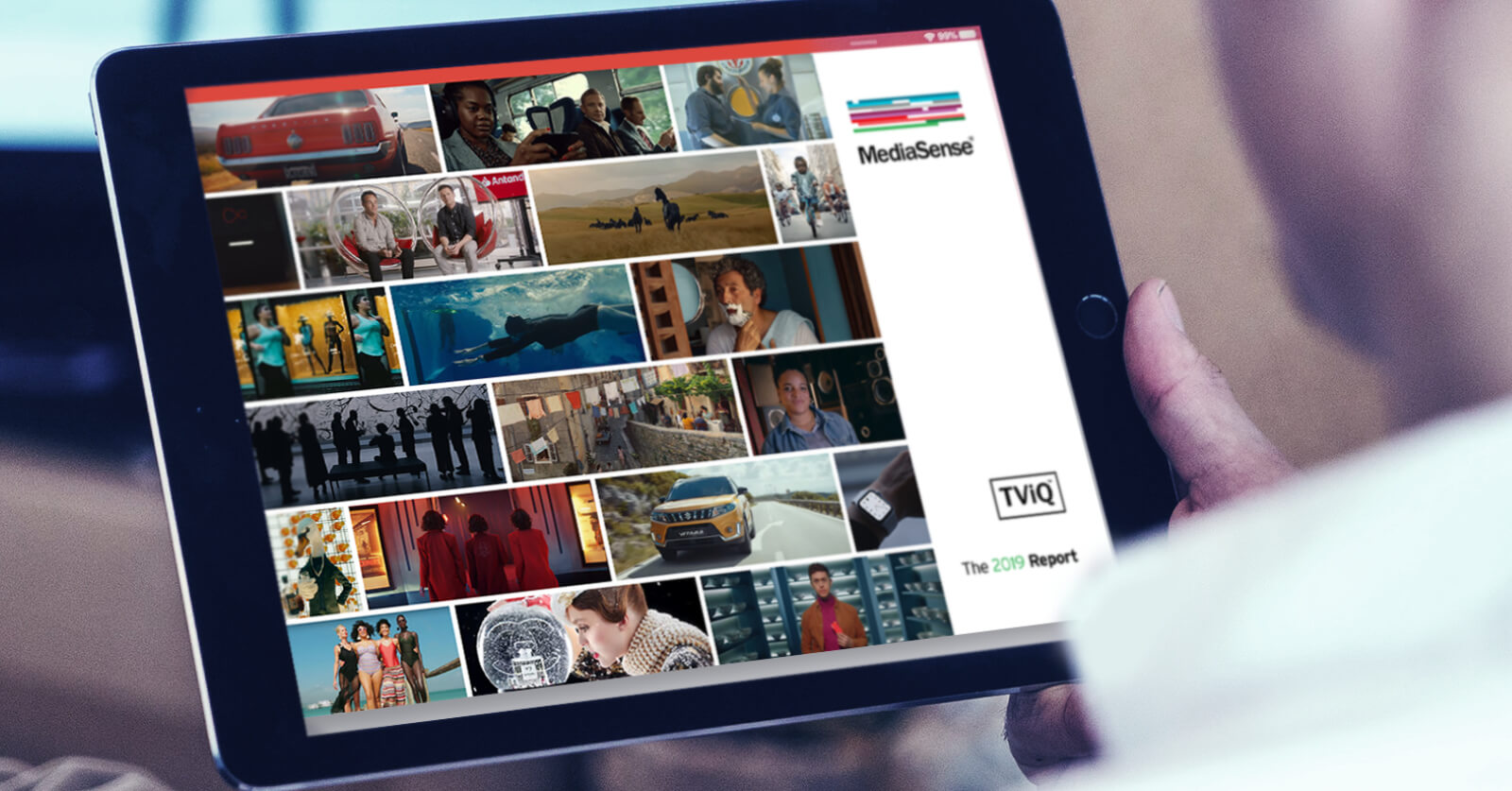 Global media advisor, MediaSense publishes The TViQ™ 2019 report, which showcases the best UK media buying by ranking and scoring every major TV campaign.
Background

Every day up and down the UK, media buyers compete to secure the best ad breaks for their clients. Each week, 250+ campaigns jostle for consumer eyeballs and attention. The 2019 Report showcases the best media buying in by ranking and scoring every major campaign's reach and viewability within the context of the market.
Brand managers are now able to see how they are performing every week – not just against their peers but against the whole marketplace. 
Request your copy here. 


Key Findings
For the second year running, Automotive brands fill the top three Campaign slots. Tightening their grip as the most visible category on TV, car campaigns accounted for 29 out of the 52 weekly Campaign winners (compared to 22 in the previous year). Volkswagen is the most consistent brand – the only manufacturer to secure a top three place in consecutive years within the Automotive category itself.
Breaking into this year's Top 10 Advertisers chart, we saw strong performances from adidas, Chanel and Apple. In contrast to last year's poll, there were no food and beverage brands in the Top 10. It seems to be getting harder for the traditional sectors to compete with premium brands for the best advertising slots.
Our report also shows the dynamism of the TV advertising market. 62 new-to-TViQ™ brands received scores in 2019 (with creditable performances from Maxxium, Molson Coors and LinkedIn) whilst 78 brands disappeared from our screens including stalwarts such as Nokia, HP, The Telegraph, New Look, WH Smith, Panini and Bose. Petcare,
Aggregator platforms, mobile banking and energy providers are growing categories and feature prominently. Retailers and Food & Drinks companies accounted for many of the leavers.

Selected Category Winners
Electronics Winner: Apple
TViQ™ Score: 91

Food & Beverage Winner: Maltsmiths
TViQ™ Score: 83
Retail Winner: Adidas
TViQ™ Score: 92
Year-on-year shifts
In the Electronics sector Samsung is closing in on Apple, while in the Cosmetics & Personal Care sector Chanel and LVMH go head to head. Viagra (who else?!) stands tall at the top of the Pharmaceutical sector.

Among the highest climbers this year were Mars, Go Daddy and Expedia, each signalling a strategic shift to increase campaign reach. Among the biggest fallers were Prudential, Kurt Wolff and British Gas, denoting a shift to more targeted, performance-based campaigns.

Mazda and Suzuki did exceptionally well to register big gains within Automotive; while Warburtons, Birds Eye and GlaxoSmithKline suffered significant drops in quality scores.
The above is a sample of the full 2019 report – request your copy here.