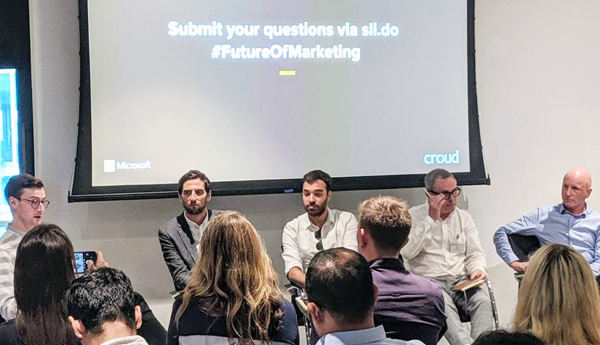 Speaking at Microsoft's London HQ, Ryan Kangisser, MediaSense Digital Partner joined Croud's Duncan Nichols, Not On The High Street's Luke Boudour, Microsoft's John O'Connor and ex-CMO of Sophia Webster, Jason Hard in a panel to debate in-housing and the role agencies can still play with those clients seeking greater self-sufficiency and agility.
On the key take-outs from the panel discussion Ryan said; 'It remains a non-binary choice for clients and the agencies  – the most likely to succeed will be those who offer a more fluid and modular approach which complements (rather than competes with) existing capabilities."

An overview from event organiser, Croud can be found here. 
Further MediaSense views on in-housing media can be found here.