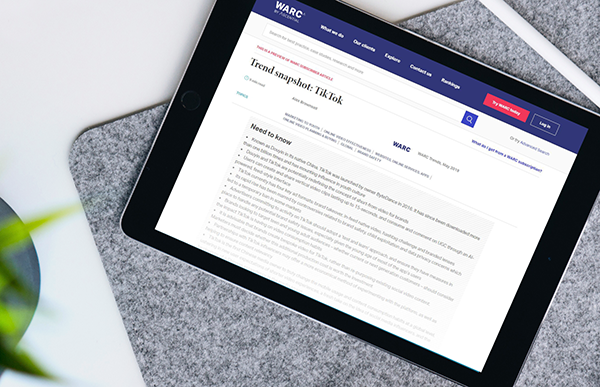 Known as Douyin in it's native China, TikTok was launched by owner ByteDance in 2016. It has since been downloaded more than one billion times and has mounting influence on youth culture.

MediaSense Partner, Ryan Kangisser contributes to a WARC trend snapshot, sharing views on brand safety from an advertiser perspective: "This is an AI-driven approach to serving content, which limits the opportunity to safeguard brands from inappropriate content" adding, "No one has the appetite for another brand safety scandal". 
Read Ryan's views alongside contributions from GroupM, Omnicom Media Group and Publicis Media via the WARC website.