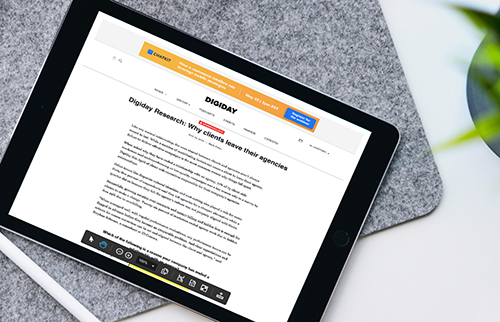 MediaSense co-founder, Graham Brown, shares his views on Digiday's latest research into client-agency relationships. In this article, Graham highlights the greater need for contractual governance:
"Transparency between clients and agencies is becoming much less of an issue – clients are increasingly taking on the mantle of governance regarding their contracts and are being more judicious about the terms in them."
To read the article in full on digiday.com please click here.
First featured on 13/04/2019.