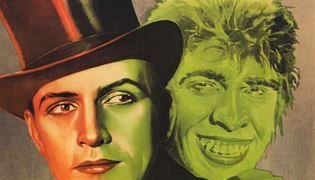 The vast majority of interviewees for our Media 2020 study believe that media agencies are very well-positioned to take advantage of digital transformation.
In the journey towards "mass personalisation," media agencies have the advantage of being plugged into distributors and creators of "Content", "Data" and "Technology" – the cornerstones of the 2020 marketing ecosystem.
The opportunity for growth for media agencies – the adaptation and distribution of dynamic content – is likely to be at the expense of the creative sector. As one interviewee pointed out "The ad agencies will have to re-invent themselves if they want to be involved in content…Tomorrow I can see the media agency being a one-stop shop in that area". More than half of our survey feel they will increasingly turn to media agencies to develop content ideas.
Space for growth then, but media agencies are undergoing serious challenges themselves. Their bread and butter of media planning and media buying is in decline. TV's pre-eminence in the mix is being ceded to mobile, which requires different skillsets. Clients are seeking direct, strategic partnerships with media and platform owners. As one interviewee put it: "More and more is happening without the agency present". But whereas almost half the respondents expect to work more with technology companies to develop their media strategies, they do not see this as substitutional to their media agency relationship.
So media agencies appear well-positioned, but will have to continue to pedal hard to acquire and maintain the technical capabilities required to retain their 'gatekeeper' role. To maintain their central position the media agencies must accumulate digital capability fast, focus on operational excellence and develop genuine capabilities around data and content scaling. Trust is moving to organisations which can manage data professionally, protect clients from reputational risk and give impartial advice. Over the next five years, clients will work out which agencies are actually "road-ready" and which are "winging it" – and migrate spend accordingly.
But there is an elephant in the room. At a time when media agencies are being asked to give transformational advice and to develop programmatic solutions to transform marketing performance, it is ironic (and tragic) that trust in their capabilities and stewardship of the media budget is in question. It is the media agency business model – far more so than their technical challenges – which is a key concern for clients. Put simply, if media agencies continue their trajectory from buying for their clients to buying on their own account (the transition from buyer to vendor) they will lose the strategic ear of their clients. As one put it, "Agencies don't seem to be driving performance – they are driving their own P&Ls". Nearly all our interviewees questioned their agency's ability to plan and buy with neutrality given this recent shift.
Meanwhile clients are becoming overloaded by the issues surrounding non-human traffic, brand safety and measurement authenticity in the digital space. They cannot solve these problems alone. They expect their agencies to tackle them on their behalf, not turn a blind eye to them. If media agencies wish to re-establish their role as trusted advisor they must be seen to be actively marshalling these areas rather than becoming accessories to commercial profiteering.
So what is the role of the media agency in 2020? Brand owners value highly the bandwidth, influence, resources, coordination, access and commercial leverage their media agency can provide. But all this counts for nothing if agencies are unable to demonstrate leadership, rigour and integrity in imposing order on the chaos of the digital media system.