Client Challenges
Due to the overwhelming complexity and disruption in the ever-changing digital ecosystem, digital media performance is increasingly challenging to measure, manage and evaluate.
Next Generation Digital Auditing
Our digital audit products span the entire campaign cycle; from briefing, planning and investment through to delivery, quality and optimisation. We provide a rigorous and independent assessment of performance, with recommendations for improvements and where efficiencies can be unlocked. Digital auditing is available for all digital channels including Display, Programmatic, Video-on-demand, Social and Paid Search.
DiPA
DiPA applies advanced techniques to data management and performance analytics, unlocking incremental value, opportunity, and competitive advantage.
The DiPA platform enables advertisers to identify value and calculate waste through customisable methodologies, optimise digital performance and actionable insights through augmented analytics and address 'past', 'present and 'future' digital performance opportunities.
Why advertisers choose DiPA
DiPA is scalable, enabling a consistent approach across all markets, channels, and objectives
DiPA delivers accountability providing always on tracking and evidence based analyses
DiPA identifies more value and reduces wastage through faster outputs visualised and monitored through an always-on dashboard
DiPA drives deeper into data, sourced directly from the platforms, unlocking unique insight

DiPA provides actionable results through customisable methodologies and machine learning
DiPA is future-proofed, applying latest modelling techniques and is compatible with all major ad tech and mar tech platforms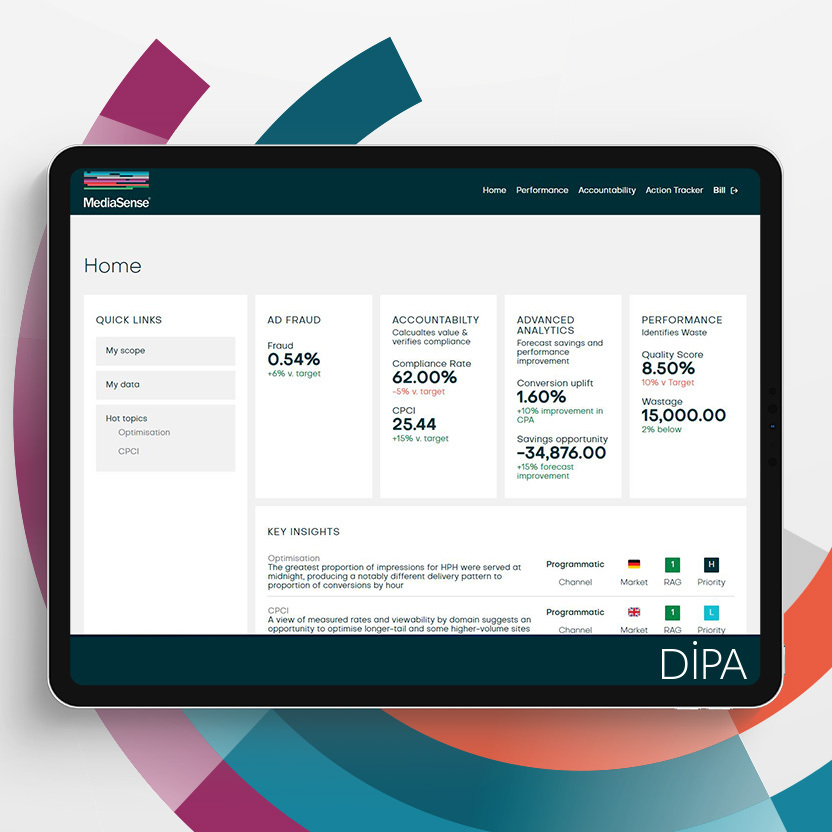 Looking for more information? Book a DiPA demonstration with one of our client team.