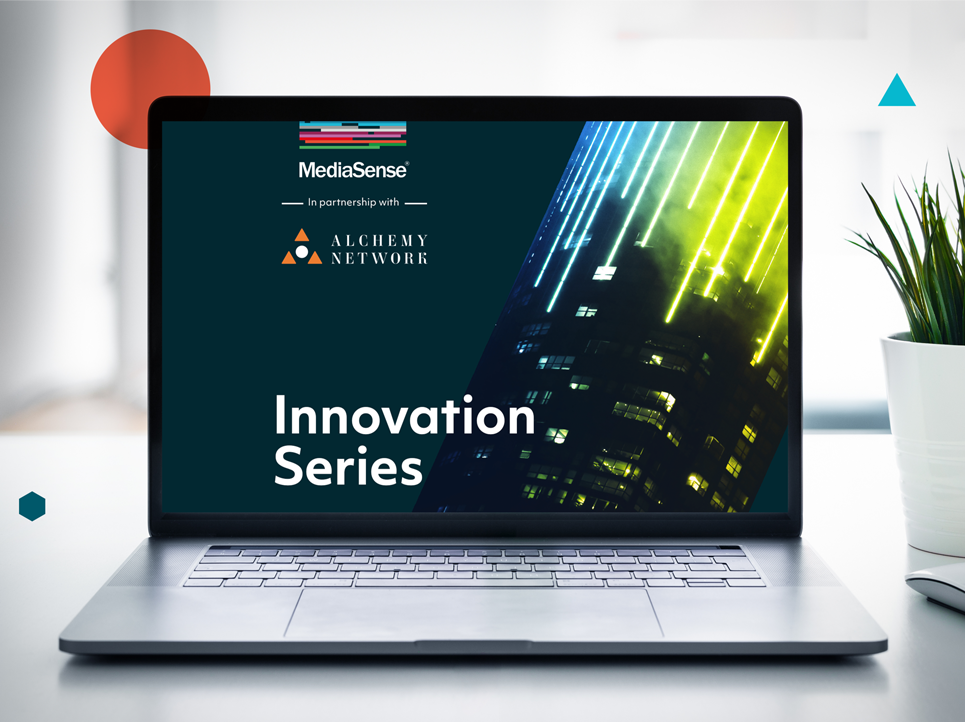 MediaSense are delighted to launch the second session in our Innovation Series, in partnership with leading innovation consultancy, Alchemy Network.
The Innovation Series is designed to provide marketers with a unique opportunity to meet leading start-ups and scale-ups across a range of emerging disciplines such as ecommerce, cookieless tracking, sustainability, consumer insight and dynamic content.
Helping advertisers to make sense of the ever-expanding ecosystem through a highly engaging and informative webinar format, MediaSense and Alchemy Network will handpick three innovative companies and provide an opportunity to go deep into their solutions, use cases and differentiators in the 60-minute sessions.

The series continues on 27th October with 3 exciting companies pushing the boundaries across social media, sustainability, ecommerce & insight.

WeAre8 is a new global social media network built on sustainable and carbon neutral ad platform technology.
Bolt are an innovative Research-Tech solution that gathers audience insights at scale without relying on digital panel aggregators.
Playrcart's unique technology turns digital content into instantly shoppable ad formats, making it easy for consumers to purchase products on-line, in a frictionless manner.
Date & Time: Thursday 27th October 2022 / 14:00 – 15:00 GMT
Register for session two of the Innovation Series here.