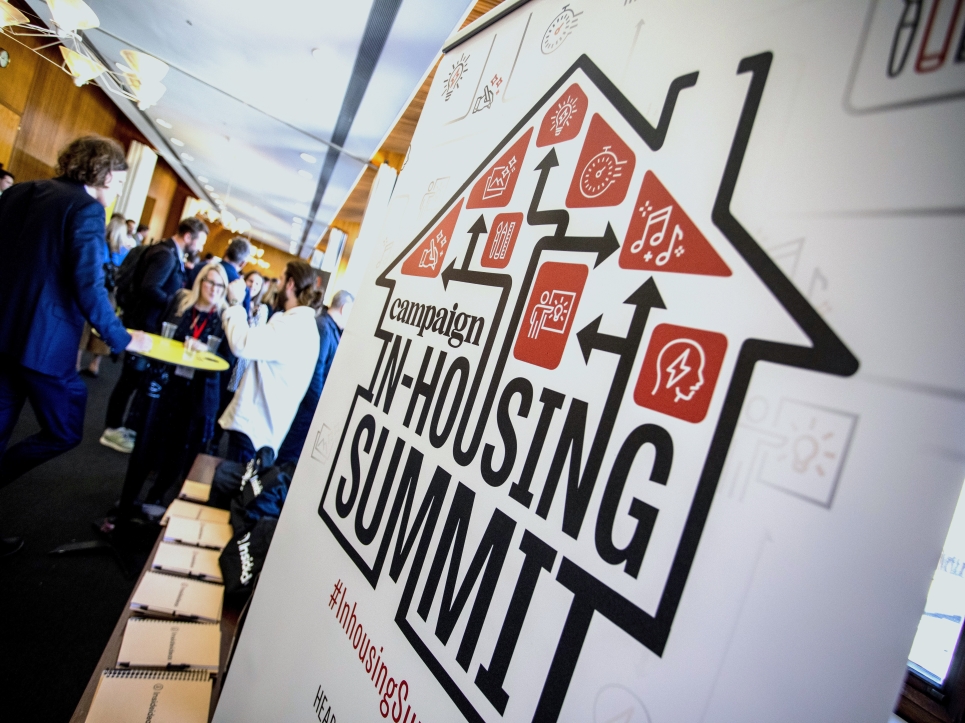 Over the last 5 years, the trend of in-housing media services has gained traction, with over 82% of brands undergoing or planning internal media transformation and 45% of brands planning to bring more media in-house (MediaSense, Media 2025 Research).
The types of services managed by in-house agencies (IHA's) is wide, from creative shops & comms planning to online buying & data management. Dan Brown and Leonardo Oliveira recently attended Campaign's In-housing Summit, to explore the benefits of in-housing, the challenges facing advertisers and recommendations for those pursuing an in-housing model.

Speed to Market
Cost savings will always be a contributing factor to in-housing, but advertisers see in-sourcing as critical to growth ambitions. Also present at the summit, Jesh Sukhwani, Global Director, Global Media Strategy Center of Excellence at Lenovo, sees the process as "an on-going journey, which should not be based on just pure financials; brands need to look at in-housing programmes from a value-creation perspective for the entire marketing organisation".
Aside from cost, speed to market, quality of work and improved performance were all identified as key benefits. Pete Markey, CMO of Boots UK highlighted the importance of speed in the retail sector, "opportunities to engage consumers may disappear if we don't move quickly". Pete raises an interesting point – whilst agencies have built services and capabilities around data, technology and biddable media platforms, the underlying processes have remained largely the same- i.e. slow to implement.

Quality of Work
In-house teams integrated into company culture can improve the quality of work, with a stand-out summit example being Nicola Wardell, MD of Specsavers' in-house agency, The Agency. Nicola referenced the iconic 'Should've gone to Specsavers' campaigns, highlighting how their in-house team have nurtured and evolved creative messaging over time.
Whilst Specsavers in-houses creative, they use external partners to deliver other services such as PR, social and media buying. The in-housing processes highlighted the need to focus on what the brand is 'good at' rather than trying to 'boil the ocean' with complete, in-housed solutions.

Performance & Measurement
Creating a model that focuses on critical areas of expertise is a smart approach for brands. Caroline Harrison, Head of Digital Marketing at HSBC talked about improved performance following the in-housing of search, which saw "sales double and costs reduced by a third". Other HSBC business metrics such as internal NPS, collaboration and churn also improved with the in-housing transformation.
Becoming closer to data and media has enabled HSBC to change its approach to measurement and aim for customer value rather than just volume – strategic changes often take time with an agency partner with targets and incentives schemes linked to legacy metrics.
Whilst in-housing has been a success for HSBC, Caroline recognises the key role their UK media agency (Kepler) continues to play, providing needed ad-hoc support when required. Caroline also reiterated the importance of bringing third parties into play to "provide an impartial perspective on performance – pre, during and post-transition".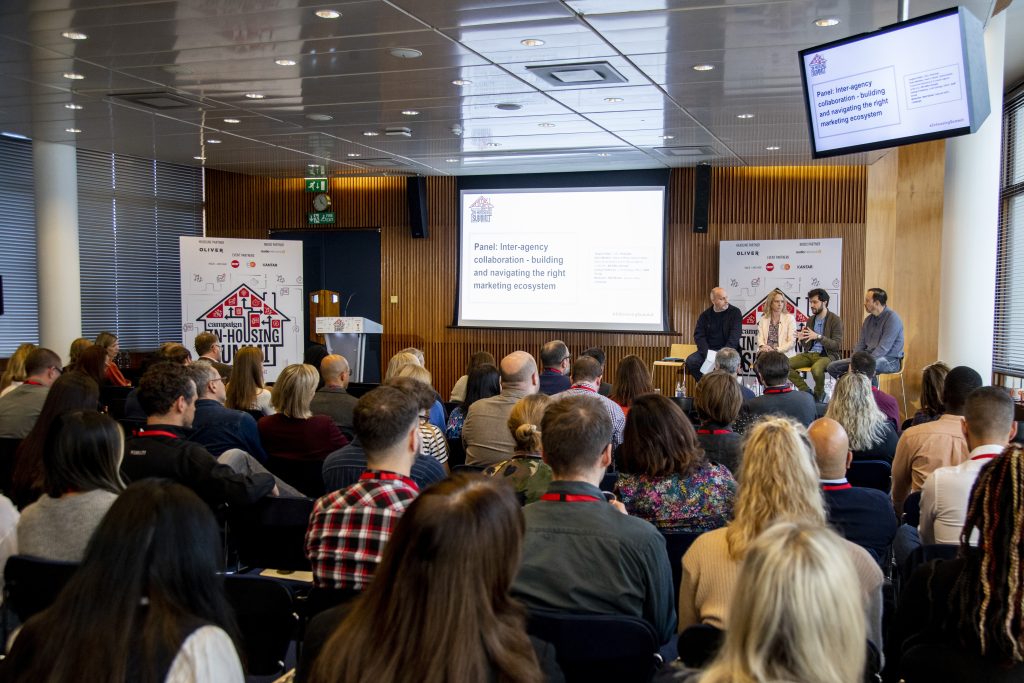 Technology & Data Ownership
Rob Webster from CvE provided an excellent 'acronym free' guide to the importance of in-housing technology architecture and data ownership. Navigating the complexities of CDPs, data clean rooms and identity solutions will be critical for brands to build the foundations for creativity and media.
Whilst in-house technology capabilities are necessary, brands still need support from external experts and partners given the amount of current disruption in the data and tech space (data privacy legislation and third-party cookie depreciation).
Brands will need to invest in the right expertise (whether internally or externally) to seize opportunities and deliver robust in-housing models.

Building the Right Model
In-housing is a broad concept; applicable to creative, digital channels, analytics, technology ownership and we saw advertisers demonstrating how different ambitions led to in-housing parts of media or creative, and how they are delivering it in distinct ways.
As Nancy Croix, Senior Marketing Director at PepsiCo stated, there is "no one size fits all" to achieving success, with a hybrid in-housing model the most common across advertisers at the event.
The ambitions for in-house teams should be strategic and challenging- not purely tactical or implementational. Ross Sergeant, Global Head of Media at Asahi described his vision for his team to "be people that were building and growing brands". Lisa Moore, Head of Beehive (IHA at Lloyds Banking Group) mentioned the "importance of not trying to move too fast". Instead, she recommended "testing, proofing and scaling the concept".
Onsite at the summit, Jesh from Lenovo's Global Media Strategy Center of Excellence also commented on in-housing for the right reasons, stating that "the FOMO factor of in-housing can lead to emotionally jumping on a path that hasn't been properly thought-through or analysed and will struggle to add true value". He added, "the key to success is to take 3 to 4 maximum workstreams; find where in-housing can clearly add value to the organisation, align internal and external partnerships, agree on ownership of tech and data, lock in the right talent and engage with internal stakeholders".
Ross and Lisa raised the importance of agencies and partners in supporting clients and working collaboratively during an in-housing journey, something that Jesh from Lenovo also reiterated.

The Summit Requirements for In-housing
In-housing is not without its challenges; resource issues, flexibility, stakeholder alignment and capability gaps were all highlighted as key pain-points at the summit.
However, there was plenty of sage advice for brands thinking about beginning an in-housing journey:
Build a clear purpose and vision
Define roles and responsibilities of in-house teams
Create the correct culture and environment for in-housing
Find and utilise the best talent
Partner with third parties to support in-housing journeys

If you would like to discuss any of the topics raised in this article, please speak to:

Further Reading:
In-housing in 2022
WARC – In-housing: How to overcome common pitfalls
MediaSense Supports Perrigo in In-housing Review