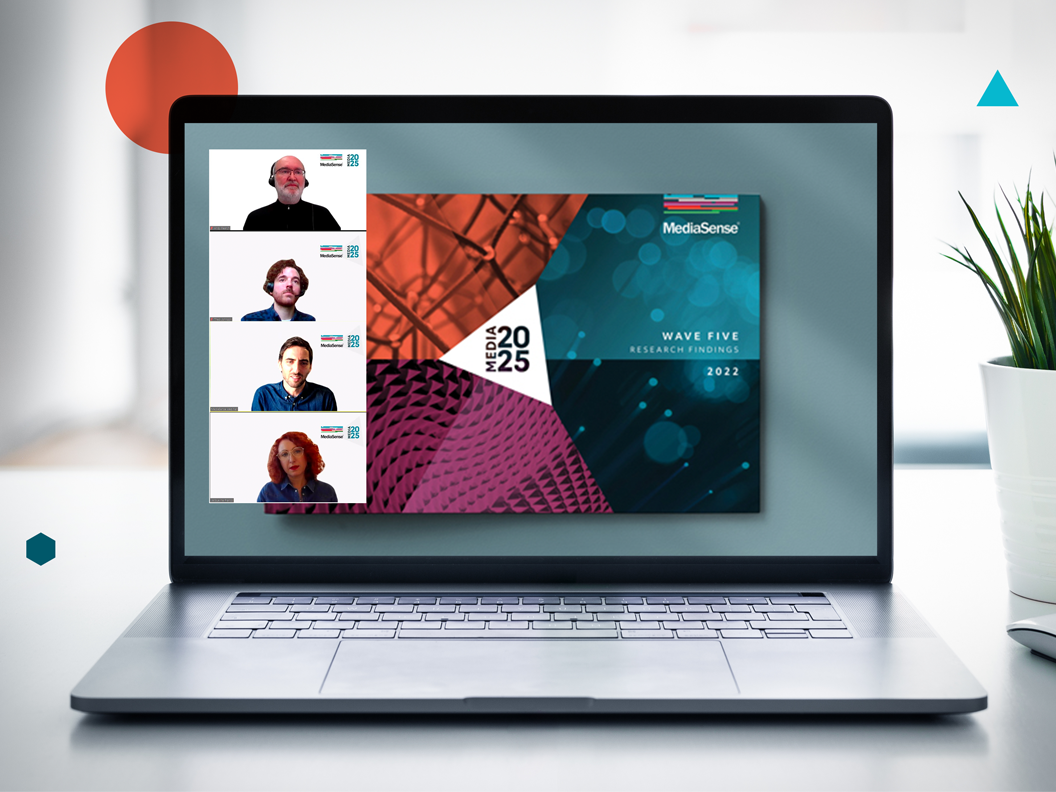 Replay MediaSense's latest webinar covering key learnings from the latest wave of our Media:2020 programme, Media 2025.

Ryan Kangisser, Managing Partner, MediaSense deep-dives into the report headlines and is joined by MediaSense colleagues and Media 2025 contributors, Andy Pearch, Co-founder & COO, Theo Johnson, Head of Digital and Jacqueline Franco, Client Director, for a panel discussion covering:
Why has transformation become such a key focus in 2022?
How is the industry addressing the skills shortage?
Will cross-media measurement ever be realised?
Replay the webinar below:

About the Media 20:20 Programme
MediaSense's Media 20:20 programme has run for 7 years and currently in its 5th wave. The core data source is quantitative and qualitative research carried out over Q4 2021 among 100+ senior marketers -with 66% at CMO or Director level.
MediaSense also conduct structured interviews with a selection of media and agency leaders to provide additional context and texture to the findings.

Media 2025 findings have become essential learnings for CMOs, Marketing and Procurement Directors and Media and Digital teams.

Global Press Coverage: Campaign / B&T / ISBA / New Digital Age / Marketing Week Di-Markets / Marketingdirecto.com / Marketing Interactive / Campaign Asia / More About Advertising / Campaign US / The WFA / Decision Marketing / Brand News / Digiday

Advertisers can request a copy of the report here.