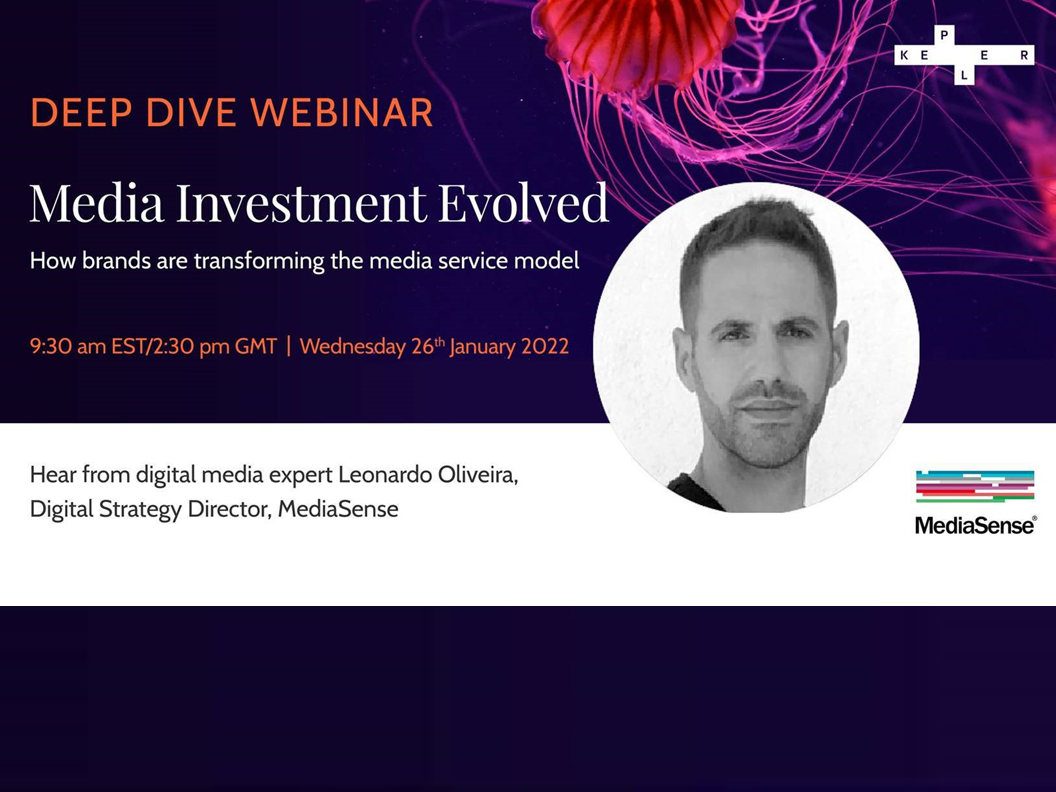 MediaSense Digital Strategy Director, Leonardo Oliveira participates in the Kepler webinar, 'Media Investment Evolved: How brands are transforming the media service model'.

Panellists discuss how media spend level affects service models, the multi-market media brief, what marketers need from an agency partner and how marketers in the US, UK, and APAC look at media investment differently.

The webinar took place on Jan 26th, 2022 – Watch the replay below.
Hear from digital media experts:

Leonardo Oliveira – Digital Strategy Director, MediaSense
Nitin Rabadia – Commercial Director, Kepler EMEA
Chris Marino – Global Head of Performance Marketing & Media, Bloomberg Media
Michael Monaco – SVP, Marketing Analytics & Systems Strategy, Kepler
Leonardo Oliveira – Digital Strategy Director, MediaSense
Louis Connor – Business Development Director, Kepler EMEA


Replay: