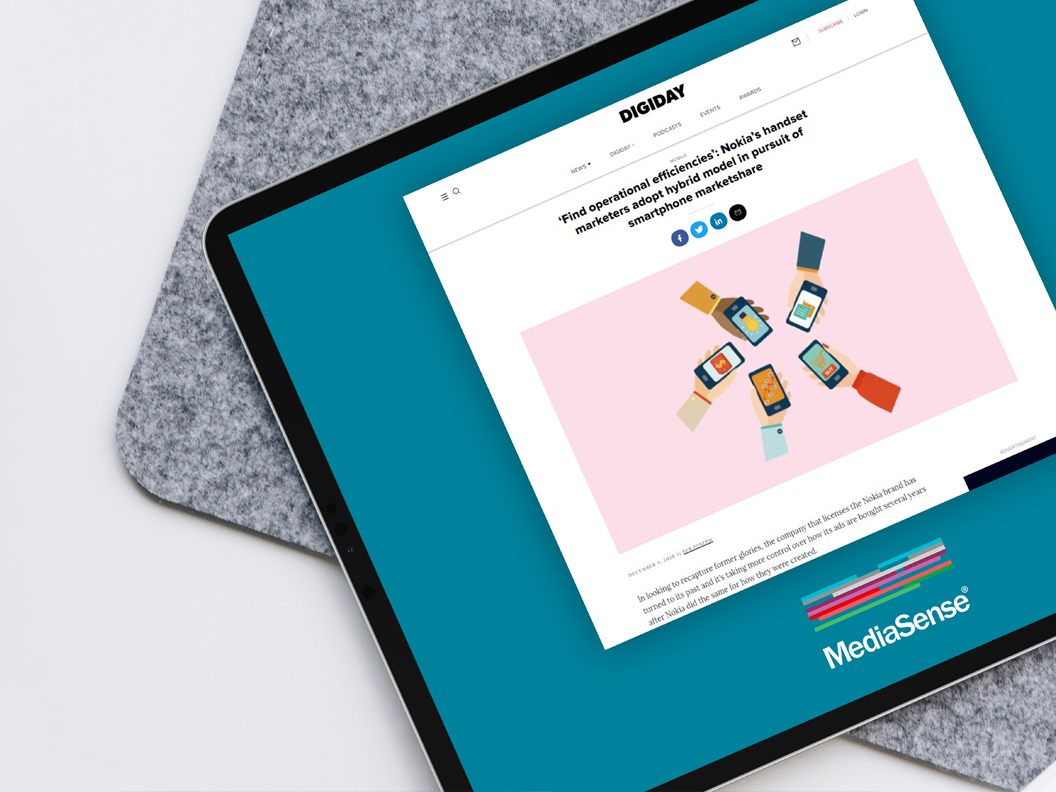 MediaSense Managing Partner, Strategy, Ryan Kangisser shares his views with Digiday on how HMD Global, the company that licenses the Nokia brand has turned to its past and it's taking more control over how its ads are bought.

"What the last 12 months have taught any marketer is the importance of e-commerce, data and the need to find operational efficiencies, all of which lend themselves to an in-house or hybrid model. The work marketers don't want to do is the ad ops and the optimization part of media management — but owning that first-party data and their relationship with ad tech vendors are high-value areas."
To read the article in full on Digiday please click here.
First featured on 03/12/2020.