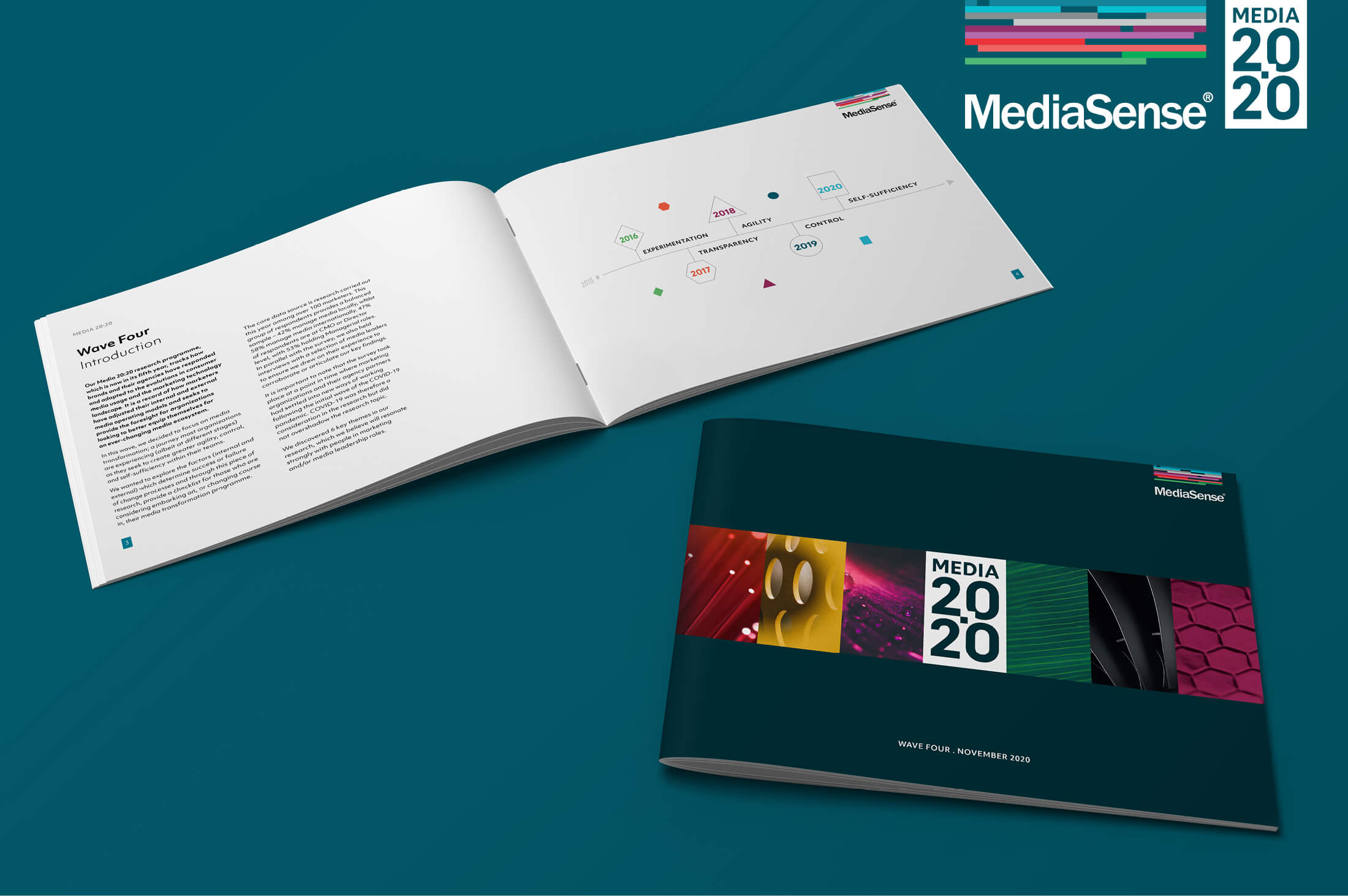 Independent global media advisors, MediaSense's Media 2020 study, finds media transformation has been accelerated due to COVID-19, with brands having to work in more integrated and consumer centric ways, however agency models are still lagging behind clients' expectations.
This latest industry-leading Media 2020 report surveyed over 100 global marketers consisting of CMOs and Directors, providing a barometer for current thinking around the media industry. In partnership with ISBA, it found that while 65% thought they had the vision and leadership for media transformation, only the minority were future-fit in key areas; technology & systems (35%), ways of working (38%) and people & skills (48%).
COVID-19 has for some brands (30%) provided an impetus to accelerate with media transformation, 45% are pushing ahead and only 25% have stopped or delayed initiatives. Given that previous Media2020 studies found a correlation between media transformation and agency model redesign, 2021 is likely to see much upheaval in the media agency market.
Agencies therefore will have to pick up the pace on their own transformations given that 57% of respondents believe their agency model is hindering their own transformational progress. Brands are frustrated by a combination of legacy business models, rigid processes and opaque tools which are restricting their progress rather than enabling them.
There is also good news for agencies when they get it right; 66% believe that when an agency leverages data on their behalf it has a positive impact on their performance, indicating that agencies are playing an important role in this area of progress.
There is still much work to do for brands and their advisors because even though brands are continuing on their journeys of change, still 52% believe they are behind target and the largest single reason for this delay is organisational structure (54%).
Ryan Kangisser, Managing Partner, Strategy at MediaSense comments: "The study reveals some promising findings about the progress brands are making through their transformation programmes. However, as brands become more self-sufficient and agile in how they operate, they are looking to their agencies to compliment more closely their model and provide the supplementary capabilities which help them to deliver growth. Against the backdrop of Covid-19, this desire will only grow stronger."
Andrew Lowdon, Director of Agency Services at ISBA comments: "Media 2020 highlights the desire for CMOs to transform their media models whilst outlining the many challenges they face in achieving their goals. If we are to bring about much needed change as an industry we must work together to form more agile and responsive partnerships – a topic that resonates with ISBA's members"

Press Coverage:  Campaign / Campaign Asia / Campaign US / WARC / Marcomms news / ISBA / Business Insider / Decision Marketing / MSN / Marketing Directo / The Drum