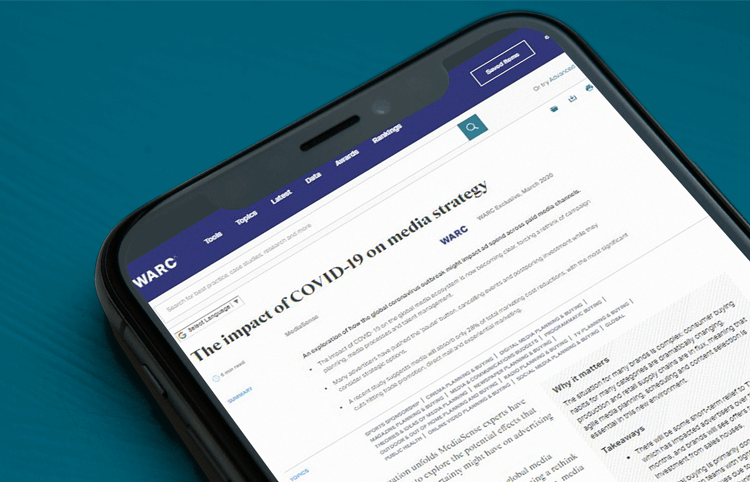 As the impact of COVID-19 on the global media ecosystem becomes clear, advertisers are rethinking campaign planning, media processes and talent management. 
The situation for many brands is complex: consumer buying habits for many categories are dramatically changing, production and retail supply chains are in flux, meaning that agile media planning, scheduling and content selection is essential in this new environment.

As the unpredictable situation unfolds MediaSense experts have come together to explore the potential effects that this economic uncertainty might have on advertising channels.

Full overview here. WARC subscribers can read the article in full here.