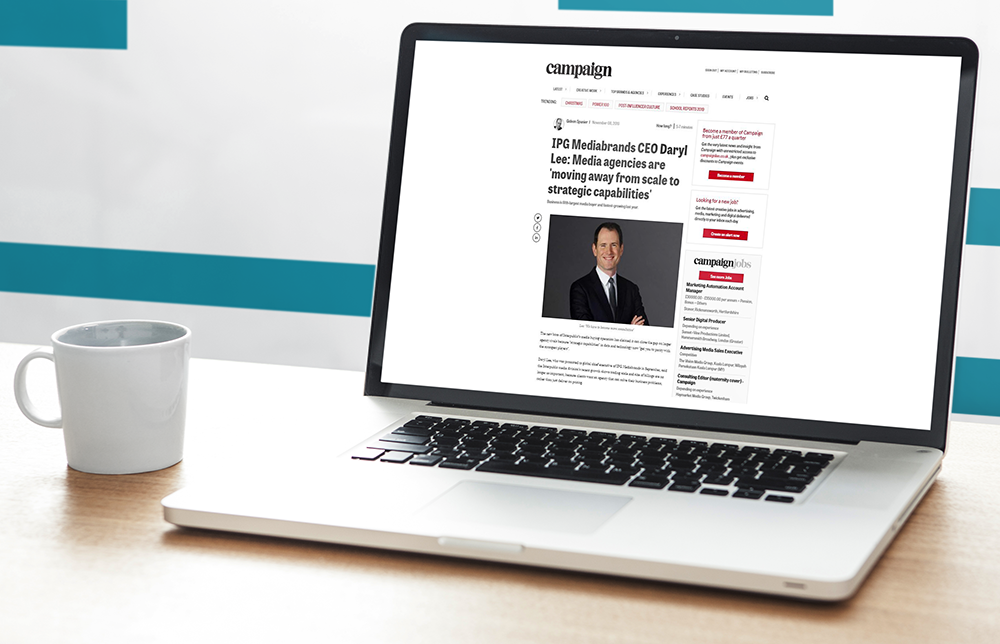 MediaSense Director and Co-founder, Graham Brown shares his views on the strategic capabilities of IPG Mediabrands.

In the article Graham highlights that a 'levelling effect of digital media' is diminishing perception of agency size, how IPG Mediabrands now have 'strategic direction and leadership from a genuine media practitioner' and that 'integrating Acxiom into the media offer will be a key test for Lee's leadership'.
To read the article in full on campaignlive.co.uk please click here. 

First featured on 11/11/2019.