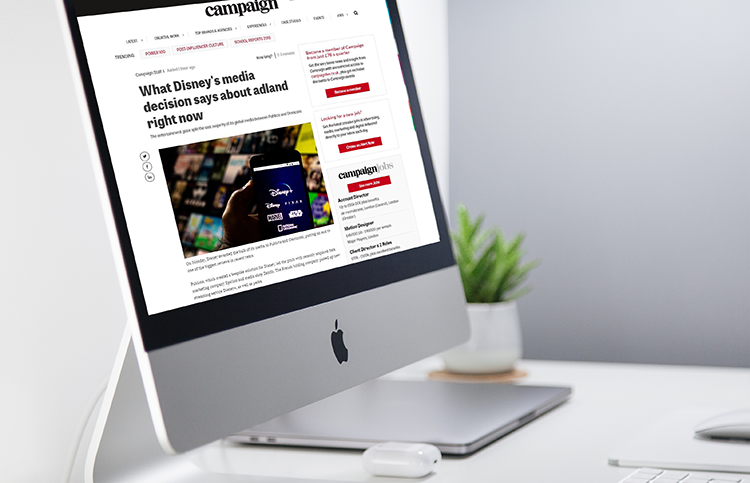 MediaSense Director and Co-founder, Graham Brown shares his views on Disney's  decision to split the majority of its global media between Publicis and Omnicom.

In the article Graham highlights that access to quality data and the ability to activate and deploy at speed, in an integrated way is as vitally important, and a potentially game winning capability.

Graham also comments that Disney are behaving much like other global companies, where COMvergence data shows that over 40 percent pitches (by $) in H1 2019 retained incumbents, versus around 20 percent in 2018.  

To read the article in full on campaignlive.com please click here. 
The article is also featured on campaignlive.co.uk
First featured on 16/10/2019.